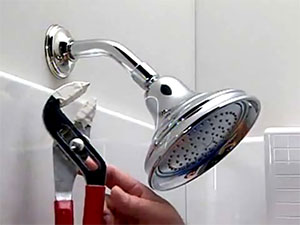 Shower installation is a service of great importance and often requires the help of professional technicians. Although some types of showers can be installed without much knowledge, it is always best to rely on an expert, who has professional skills and experience in the specific field. Our company provides customers with high-quality shower installation services and guarantees excellent results.
Our shower installation is only one of the professional plumbing services offered by HomeMates in London and Greater London.
If you would like to arrange a viewing, get a quote or book emergency plumber call us on 020 3745 4377 or e-mail us at info@homemates.co.uk.
Effective Shower Installation
We recommend hiring a qualified technician to install your shower if you want the job done adequately and most effectively. The shower installation process can be carried out in different ways depending on the type of shower. Our employees will help you choose the best shower that meets your demands and suits your needs best, taking into account factors, such as price, design, interior and others. Even though showers may differ in type and thus in the way they have to be installed, the process usually follows a few main steps:
Laying of hot water pipes
Laying of cold water pipes
Laying of drainage pipe
Professional Shower Installation
A professional technician will consider different factors in order to deal with the installation process in the most effective way. Our experts will arrive to your place and inspect your bathroom to make sure that the wet areas are waterproof. Otherwise, waterproof layers can be installed before the installation of the shower itself. Once this is coped with, our professionals will lay the necessary hot and cold water pipes and the drainage pipe. We can install any kind and brand of shower easily and professionally and replace your old one with a new shower of your preference.
Our company will provide you with full assistance and offer you a wide range of shower options in order to help you find the one that fits your ideas best. Some kinds of showers are more complicated to install and make it necessary for the process to be planned in advance. Such showers need more attention and skills to fit properly, which is essential for the performance of the shower. You can contact us every day, including weekends and holidays.