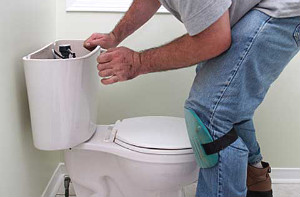 A toilet is an essential part of a household and in spite of the fact that it is a comparatively reliable fixture among other elements related to the plumbing system, is it not impossible to face problems with it.
There are several types of problems that can occur when it comes to toilets, which usually require professional assistance. Using toilet repair services is the most adequate option a person has in order to fix any type of problem with the toilet.
Some of the issues that could appear are:
Clogging
Strange noises coming from the tank
Broken toilet seat
Leaks
Problems with the ballcock assembly
Toilet needs to be replaced
Flapper or flange need to be fixed
Gasket has to be replaced
Flush valve does not work
Our toilet repair is only one of the professional plumbing services offered by HomeMates in London and Greater London.
If you would like to arrange a viewing, get a quote or book emergency plumber call us on 020 3745 4377 or e-mail us at info@homemates.co.uk.
Toilet Repair from HomeMates
Having a functional toilet is way too important. Therefore, toilet repair is a process that can't wait. It's best done by professionals, who can easily determine the issue and cope with it in the most accurate way. No matter the complexity of your issue, it is important to hire a plumbing expert and have the problem dealt with as soon as possible. Our employees are reliable and have many years of experience, repairing all kinds of toilet problems.
If you are not sure what the problem is, but you notice there is something wrong with the performance of your toilet, you can call us and we will send a team of plumbers, who will examine your toilet, find the fault and fix it. They are skilful and use the latest equipment, which helps them to carry out their duties effectively and professionally.
The toilet repair process will be carried out in a few steps:
Our technicians arrive to your place
They inspect the area and find the fault
The problem is dealt with accordingly
The toilet is tested to make sure it works properly
You can hire our toilet repair services any day of the week. Call us and we will make an appointment according to your schedule.