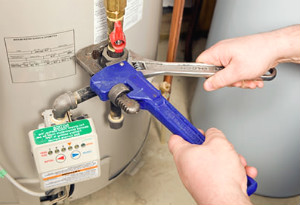 If you need a new water heater installed, our consultants will help you choose the proper type for your personal needs.
According to your present water consumption, the position of your old water heater and its size and whether you prefer gas or electric type, they will offer you the needed assistance in making the choice.
Our technicians do inspection on your place, to make sure the water heater installation is adequate.
Our water heater installation is only one of the professional plumbing services offered by HomeMates in London and Greater London.
If you would like to arrange a viewing, get a quote or book emergency plumber call us on 020 3745 4377 or e-mail us at info@homemates.co.uk.
Water Heater Installation from HomeMates
The water heater installation we offer include a number of activities. They are:
receiving and unwrapping your water heater
checking it for damages or malfunctions
deciding if any additional work has to be done
connecting the new water heater to the necessary, code-accepted utilities
securely installing the hardware
testing your water heater to make sure it works correctly
giving you understandable instructions how to use it
supporting our installation with a sure warranty
cleaning and getting your place rid of all job-related wastes
Your water heater installation will be done on a previously planned date and time, which is suitable for you. Our water heater technicians will remove your old water heater and install the new one, keeping your place safe. They will unplug your old water heater, unless it is stone-lined type. After delivering, your new water heater will be installed in the same area as the old one and reconnecting to the gas, water, electric and venting lines. Our technicians will do the transformation of the water or gas lines from flex to hard pipe, if it is necessary. A final testing of the new water heater will be done, to ensure its proper working. After that work they will do a full cleaning.
After our technicians do the installation of your new water heater, they will explain you how to use it properly. They will make a last inspection and testing of the installed electrical device to check its proper functioning. Our staff will leave your place after you are completely satisfied with their installation.
You may need to pay additionally for building permission and new building code upgrades, if they are required by your local authorities.