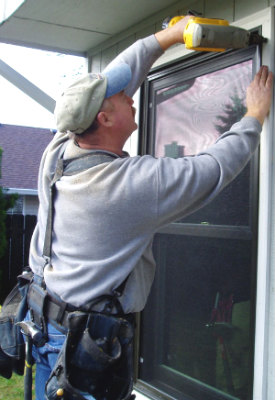 If installed right, the windows won't let the heat out and depending on the type you have chosen they have an option of reducing the noise, providing extra security and, of course, keeping your house warm during the winter and cool during the summer. As it was already mentioned, satisfactory results are achieved only if you entrust a professional. In general, the customers can choose between the following designs:
Vertical Sliders
Pivot Windows
Cavity Closer
Curtain Walling
Reversible Windows
Our window installation is only one of the professional refurbishment services offered by HomeMates in London and Greater London.
Give us a call now on 020 3745 4377 or send us an e-mail at info@homemates.co.uk with your enquiry or to arrange a viewing.
Refurbishment Services Prices
The prices depend ond the size of the property and the requirements you have. Call us now and arrange a free viewing!
Window Installation from HomeMates
There is a wide range of UPVC and aluminium double glazing materials available but they have to be installed properly so the air and water leakage is prevented. Their great advantage is that they are easy to maintain. They do not rot, rust or peel. Plus, they help the condensation control and the thermal insulation.
The vertical sliders and the pivot windows have a traditional design and they are easy to maintain.
The curtain walling is suitable for larger buildings.
When it comes to window installation, the following steps has to be taken in a consecutive order:
all the necessary measurements will be taken
make sure that the new window frame fits the existing one
the old window will be carefully removed with appropriate tools
the remains of the old window frame will be cleaned up
all the rotting wood will be removed as well
the new window will be installed and checked for damages
An experienced window technician will make sure that everything goes smooth and once the installation procedure is completed, a thorough checking procedure will be performed and any leakages will be fixed.