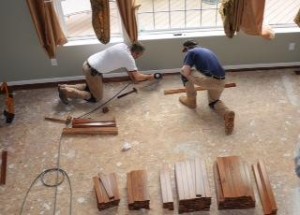 Property refurbishment is the process of improving, renovating and remodelling a building, which can be residential or commercial. Refurbishment refers to the renovation of either only one room of a property or a whole building. HomeMates is qualified company which can perform any refurbishment task.
Give us a call now on 020 3745 4377 or send us an e-mail at info@homemates.co.uk with your enquiry or to arrange a viewing.
We provide variety of refurbishment services:
Bathroom refurbishment
Kitchen refurbishment
Office refurbishment
Home refurbishment
Building refurbishment
Refurbishment Services Prices
The prices depend ond the size of the property and the requirements you have. Call us now and arrange a free viewing!
Additional Rerurbishment Services From HomeMates
These include:
Installation of new units
Glazing
Carpentry
Electrics
Decorating
Plumbing
Painting
Fitting
In order to get optimal results, the refurbishment process has to be done by professionals, who have experience and the necessary skills to carry out the work fluently.
Professional Refurbishment
Our company offers professional refurbishment services for your domestic or commercial building. The services cover a wide range of tasks within the property, which can vary from simple ones, such as painting the walls in a room, to much more complicated ones, such as installing a kitchen or changing the interior of a bathroom. Whether you are interested in making a small change or a major one in your home, office or commercial property, the best way to have this done is by using refurbishment services like bathroom refurbishment, kitchen refurbishment, office refurbishment and home refurbishment.
The process of refurbishing a room involves all of the work from plumbing and installing units, such as showers, tubs, sinks, toilets or whole kitchens, to painting the room, laying a floor and decorating the place.
Refurbishment of a whole property offers a thorough and complete process of improving a place, be it adding of a bathroom or a kitchen or basic work, such as decorating and painting of the entire property. Our refurbishment services also offer full maintenance and repair service. Our experts will provide you with a professional consultation and help you decide what is best for the place.