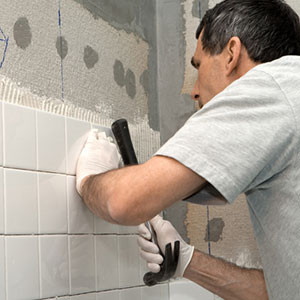 The bathroom refurbishment HomeMates offers include installation of the whole bathroom and replacing of broken tiles, plumbing in, fitting-out of shelves, laying flooring, applying paint, adorning.
As a whole the refurbishment work in the bathroom includes services like:
changing the whole bath, wash hand container and lavatory
supplying with a brand new lacquered wall tiling, ornamentation and floor covering
refinishing of ceilings with a layer of plaster, fitted right
applying paint to ceilings and walls in white or a colour of your own choice
installation of new lighting fixtures
fitting of a suitable aspirators, if there aren't any working already
accomplishing any changes in the style and design of the bathroom, if and where possible
redoing of an already installed douche, if it is functioning and in a good condition
installation and maintenance of electric showers, where necessary
fitting in any special needs
Give us a call now on 020 3745 4377 or send us an e-mail at info@homemates.co.uk with your enquiry or to arrange a viewing.
Refurbishment Services Prices
The prices depend ond the size of the property and the requirements you have. Call us now and arrange a free viewing!
Our bathroom refurbishment offers a traditional white bathroom design with a sturdy metal enamelled bathtub, china basin and conjugated or very near toilet pan or toilet. You will be able to choose from a variety of enamelled wall tiles, vinyl sheet flooring, wall coverings and linings. We can realize a bathroom project of your own. We can also perform kitchen refurbishment, office refurbishment and home refurbishment.
A powerful shower can't be fitted or repaired if you don't have a water meter adjusted. Our bathroom technicians will mount flush floor showers or shower cubicles instead of a real bath in places like sheltered units and bungalows. In such properties they will need to install and sustain electric showers.
Any extravagant or unconventional needs in your bathroom design, whether renovations or improvement will be regarded and fulfilled. Besides the construction work we will also disinfect the tiles, walls, wash basin and bathtub with the proper detergents and preparations. The bathroom refurbishment work includes all the cleaning, installing, maintaining and applying innovations work.