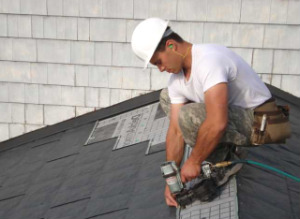 We have qualified specialists who will come to your home and will perform a very effective and prompt roof replacement, so that your property is complete and presentable again.
When you notice that there is some kind of problem with the roof of your home or office, you can always contact us in our headquarters in the capital London. It is not even necessary to wait until a damage occurs. If your roof is already too old and worn out, it is better to call us for replacement immediately.
HomeMates offers roof replacement in London as well as all other types of roofing services.
Arrange a free inspection and get a non-obligatory quote by sending us an e-mail at info@homemates.co.uk or by calling us on 020 3745 4377!
Roof Replacement London from HomeMates
We will send a group of our best professionals and they will:
Inspect the area – When our experts arrive they will begin their work with a detailed inspection of the roof of your property, so that they can understand the main problem.
Determine the problem – Once they discover the source of your troubles, they will find the best possible solution. They can repair the damaged areas, as well as perform a thorough replacing of the whole roof.
Strip the roof – Follows a removing of the entire roof which shouldn't take long. Once the area is clear and the old materials are gone, our professional can move on to the next step.
Rebuild the area – The final step will be the placing of the new roof. Even though this process might take a little more time, we can assure you that in the end you will have a perfect new roof which will serve you for long. Our professionals will work very hard, so that they can finish as fast as possible.
The roof replacement services of our company can be booked for every property and for every roof, regardless of its model or the type of materials from which it has been made.