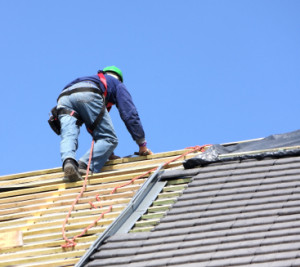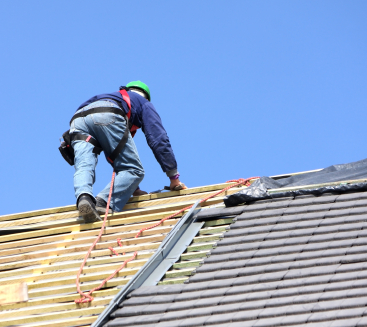 HomeMates is among the best roofing services providers which you can find in London. Trust our qualified builders and let us take care of your roof
Arrange a free inspection and get a non-obligatory quote by sending us an e-mail at info@homemates.co.uk or by calling us on 020 3745 4377!
A well maintained roof will serve you well and doesn't cause you problems. To have a steady and reliable roof, use our roofing services. They include different roof repairs, installation and repair of flat roofs, installation and repair of felt roofs and reroofing services.
Roofing Services from HomeMates:
Our technicians can cope with fixing any leak, repair or place new slates on the place of the lost or damaged ones, do the necessary repair work for your chimney stack or single chimney and repair your guttering system. Our roofing technicians can waterproof your home and make it safe.
The roofing services we offer include installation and repair roofing work. There are different materials you can choose for your roof:
Asphalt material, used for flat roofing
Slate roofing: Spanish slates, man-made fibre cement slates and Westmoreland slates
Tile roofing
Felt roofs
Insulation work
Lead work
Rendering and pointing work
Worldwide Approved Standards
The asphalt material is very universal and can be used to provide you flat roofs. You can have mastic asphalt roof or other type, depending on your needs. The mastic asphalt roof works are performed in line with the The Mastic Asphalt Council & The Current Codes of Practice. Tile and slate materials are used to create a pitched roof. All pitched roof work is done according to the The National Federation of Roofing Contractors & the Current Codes of Practice. You can choose a different type of slates for your roof: man-made fibre cement slate, Westmoreland slate and Spanish slates.
There is a large variety of tiles you can choose for your roof. Felt roofs are used and ordered to waterproof all pitches and flat roofs. The roof insulation is a required method to protect your home from freezing weather conditions for all new premises and roofs. Lead work is a very enduring material for roofs. All lead work roofing projects we provide are in strict accordance to The Lead Development Association and The Current Codes of Practice. Our services include providing a completely new roof as well as large roof repairing projects. We also offer rendering and pointing work.