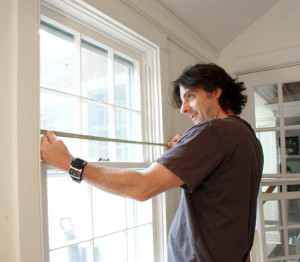 If you've decided to put some new blinds or curtains in your home or office, or simply to replace the old ones with new, HomeMates can send professionals to do that for you. Our employees will come to your home and prepare the particular space for the installation by using specific instruments. The fitting of custom-made blinds and curtains will be performed quickly on the spot but in case they don't match, our handymen will adjust them to answer the measures of your particular domestic environment.
You can call us on 020 3745 4377 or email us at info@homemates.co.uk.
You have the option to combine our 'fit binds and curtains' service with the rest of our handyman services like Odd Jobs, Furniture Assembly and Repair Bath Fan.
The Blinds
If you've already chosen and purchased the type of blinds for your rental property, our professionals will come and install them immediately. Whether they are Venetian, Bamboo, Roller or Vertical model, the fitting won't be a problem for our handymen. The first step is to decide on which side of the windows you want them to be placed. After that our employees will measure the length and width of the space to establish the best way for situating them. To make sure that they fit perfectly to your windows, the experts can bring in some corrections before putting them up.
The Curtains
For the curtains you have to choose previously whether they will be of the pencil pleat model or from the ones with chrome ring or slot top, so that our employees can prepare the proper tools for the fitting. After taking the measures, follows the attachment of the pole or curtain track with brackets to the wall and depending on your requirements they can be located closer or further from the window to be achieved the desired length of the curtains. Next will be installed the hooks and finally the curtains will be hanged up.
You are free to select whichever model of curtains or blinds you want, our handymen are experienced enough and will be able to install them on any type of windows, regardless of the location or size.