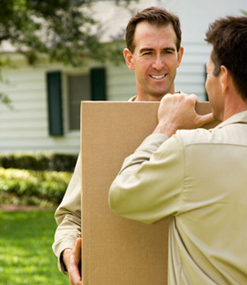 We at HomeMates are a hard working company that will provide impeccable removals services for family and business events. The employees that perform all the removals services will take care of the packaging of the luggage if this is ordered by the customers. The packaging includes giving some consultations on handling with the more delicate items as well as the use of the floor protectors during the process of packing of the luggage. As far as the belongings of the customers are concerned, the company also offers consultation by the competent staff, for the best arrangement of the items.
To get in touch with us please give us a call on 020 3745 4377 or email us at info@homemates.co.uk.
The removals services within this company include:
residential removals
office removals
packing of the belongings
Within the residential removal services, like office moving, home moving and man and van, there are carriers provided by the company and also a possibility for handyman services, if they are required by the customers. Each procedure is implemented in a fully professional manner and more importantly on time.
The office removals are also available and they are performed by office move specialists who also ensure the door-to-door relocation service for all of the items. The company uses their own vehicles for all of the domestic and commercial removals and there is special moving equipment for the facilitation of the working process. The removal services are performed only after all of the belongings had been insured and the company can offer this option for the customers as it co operates with appropriate insurance agencies.
All of the procedures around the removals services are performed by the consultants in the company and one of the additional services is the pet relocation performed due to all regulations. The removals services can be ordered at the London territory and there are possibilities for partial or for thorough transfer, due to the preferences of the customers