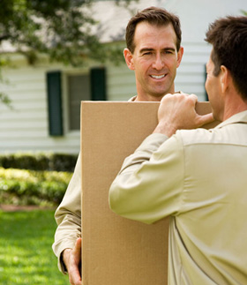 If you are looking for a hassle-free way to move home, the best solution is to use HomeMates. Our company is the best removals services provider in and around Southgate, N14. For many years we have helped people move house without damaging their possessions. We are able to move a variety of items such as kitchen units, furniture, valuable items, works of art, breakables, carpeting, etc.. Not to mention, if you don't want to pack your stuff, we will do it for you. Our removals service offers packing as well so that you and your family can enjoy your house move instead of getting stressed about it. Need more information? Get in touch with us.
To get in touch with us please give us a call on 020 3745 4377 or email us at info@homemates.co.uk.
Removals Services in Southgate from HomeMates
We are HomeMates and we offer affordable removals services for Southgate, N14 and the rest of the city of London. We have a big team of hard-working and well-trained professionals who will take care of the prompt and safe loading, transportation and unloading of all of your possessions. We can turn the moving into the easiest task because we have enough experience which will help us provide you with effective removals services. Our agency also offers affordable procedures which are suitable for every kind of budget. Call us now and book one of our excellent removals services. This is the only way you can be sure that your possessions will be transferred without any problems.
More Services We Provide in Southgate
We are HomeMates and are here to deliver the best removals in Southgate, N14. Our company has significant experience gained through hard work throughout the years. Why hire us? Our knowledge, experience and expertise have accompanied us along the way all these years and are a guarantee for an outstanding service every time. Not only this but we also have very affordable prices, so if your budget is tight, we can still figure out a way to help you. Our staff is friendly and available all the time and you should also know that our schedule is pretty flexible. There is no doubt you can rely on us. Give us a try.
Relocation Services in Southgate, N14
If you need professional help in moving your home or office equipment, you can rely on our company to offer you the removals you need. We can provide packing of your possession in wrappings and storing them in cartons and boxes. Your pieces of furniture and appliances will be dismantled, packed, transported and reassembled after arriving. You can order removal of your personal belongings, technological equipment, fragile items and furniture. They can be packed and dismantled to arrive intact at the proper address. You can have residential and office removals done in Southgate, N14 as well as packing of your fragile items.