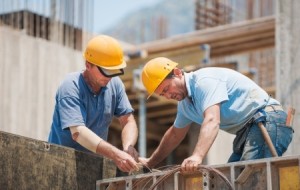 HomeMates provides local building services in Southgate N14. Our experienced builders will help you with any construction project. Call us for a free quote!
Do you need professional building services for a project in your house? Then our agency from Southgate N14 can be your dependable provider. We are a serious company on which you can rely for sure when you want to introduce some renovations in your home.
We have builders who will turn the otherwise annoying renovation projects into something easy and pleasant. They will free you from any responsibilities and you won't even have to clean after our employees.
Building Services in Southgate From HomeMates
They include:
Planning and building of extensions in the client's property;
Making office renovations across London;
Giving consultations about different building projects;
Construction of gazebos and conservatories and others
Contact HomeMates on 020 3745 4377 or at info@homemates.co.uk.
Building Services Prices
The prices can vary greatly depending on the size of the property and materials used. We strongly recommend to fill in the form or call us for a free quote.
Here is a list of all the services we provide in Southgate
If you think that building something is always connected to a big mess and cleaning, you are wrong. Our company has developed its professional building services to be not only effective but also practical. The planning and realisation of the project the client requires is only the first part, while cleaning is the second one which is also included in the procedure. Our building services are now available in Southgate N14 but we can also execute them in other places in the city.
Professional Building Services Southgate N14
Get the further information you need with a call to one of the customers supports centres of our company, located in Southgate N14. We can also meet with you for a consultation which will help our professional builders plan faster the project you want. They will take into consideration all things, like the size of the premises in your property and your preferences. Your opinion comes first for us, so we will ask about it every step of the way until the project is complete.
Take your time to think about the offer we are making for affordable and reliable building services, we will wait for you. You have as much time as you need and our procedures are also available every day, as the holidays and the weekends are included as well. Call us and we will perform for you the best professional building services in Southgate. With them you won't have to spend too much because they are with reasonable prices. Give to our procedures a chance and you will have an additional room, a gazebo or something else after only a few days. We are expecting you.