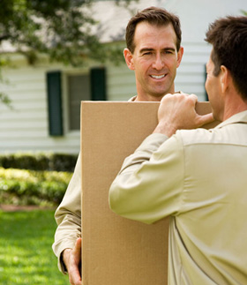 HomeMates offers home and office removals services in Morden, SW19 London. Get a fast and smooth relocation by booking our professional team of movers.
Are you intending to move house? Who is going to help you move all your stuff? We suggest you use our help. We have a company, based in Morden, SW19, which assists homeowners in relocating their belongings from one place to another.
We have amazing prices and our service is entirely customer-oriented, tailored to suit your criteria. We can handle light and big moves to both home and offices, removing everything you can think of, from your wardrobe to your kitchen table. We work from Monday to Sunday, so no matter when you call, you'll be able to speak to one of our assistants.
Removals Services Morden from HomeMates
What do we do?
Calculate the size of your stuff
Pack your stuff in boxes (optional)
Load everything in our vans
Transport your stuff to the new place
Price is determined by the size of the job
To get in touch with us give us a call on 020 3745 4377 or email us at info@homemates.co.uk.
Here is a list of all the services we provide in Morden
Our service is completely professional. We have high-quality materials, big vehicles and amazing teams that work very hard at all times. We may be able to provide our service outside Morden, SW19, but you have to call us to see if we service your district.
When we complete the task, we'll arrange payment. Like your needs are individual, so is your price. It is determined by the number and size of possessions you want removed, and the time it takes to get the job done.
Removals Services Morden, SW19
What to expect from us? First of all, we're very punctual and always come on time to get the job done. We are always prepared with straps and trolleys to make moving easier and simpler. We need trolleys to move bigger objects such as pianos, ovens, electronics and other stuff.
For your packing needs, we have packing boxes of all sizes and all purposes that are convenient for different things, from chandeliers to knick-knacks. We can pack your stuff and eliminate all the hassle.
Join us in Morden, SW19 to find out more about us if you haven't heard of us before. We promise to get the job done according to your preferences and needs. We only ask that you give us a call so that we can help you. Dial this number and you'll have the chance to discuss all your desires with our co-workers. Trust us, they are very friendly and trained, they'll tell you what you want to know. Now is the time to call us. We promise you will not regret it.