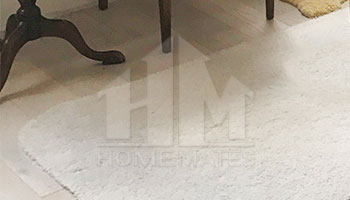 HomeMates employs some of the best carpet cleaning technicians in Morden, SW19. Choose our carpet steam cleaning service today and restore the look of your carpet.
Do you want to try the excellent effect of our special steam cleaning, dry cleaning and other great carpet cleaning procedures? Then don't waste any more of your time and dial our company's number right now. The timely execution of any procedure you select is fully guaranteed, and so is the equipment of detergents and different green cleaning solutions which will be required for the procedures.
Miro
is full of energy and ready to proof that even the newest co-workers could do the cleaning job as good as the most experienced in the field.
Rado
is the most experienced carpet technician. For 3 years he took care of more than 4500 stained and dirty carpets.
Stoyan
admits that the satisfaction of the Customer is the most important thing for him and that is what makes him develop himself.
Yavor
has more than 7 years experience as a professional technician and he became supervisor of the team performing the carpet cleaning.
Carpet Cleaning in Morden from HomeMates
You can choose the one you like from the following list:
Bonnet cleaning;
Steam cleaning;
Foam cleaning;
Dry cleaning;
Steam cleaning;
Hot water extraction cleaning;
Basic freshening up and others
Our teams of cleaners will make things easier on you by taking care of the boring and tiring disinfection of the carpets. If you'd like to meet them, you can visit the headquarters of our prospering company in Morden, SW19.
E-mail us at info@homemates.co.uk or simply call us on 020 3745 4377 and our customer care team will gladly explain you even the smallest details about our cleaning services.
Here is a list of all the services we provide in Morden
Your safety, along with the safety of all of your carpets, will be the main thing on which our employees will focus. Our carpet cleaning services are offered for Morden, SW19 and most of the other areas of London and because of their affordable prices, they are very popular among all the residents. In order to secure the safety and ideal cleanness of your upholstery possessions for longer, you can make a reservation for one of our top procedures.
Professional Carpet Cleaners Morden, SW19
We will transform all of your carpets, whether they are old or new. You are free to take advantage of our professional carpet cleaning services as many times as you want and as often as you like too. They are available all year round and the best thing of all is that they can be booked for every area of London, even for Morden, SW19 where is situated our office. If you pick us for the disinfection of your carpets, you will never be sorry. In fact, we are certain that you will try our procedures again very soon.
Dealing with persistent stains, problems with the wearing out of the fabric, dust, and other kinds of grime has been our priority for years. We constantly change and improve the methods and equipment which we use in our work, in order to be the best in the business and to offer always excellent quality of services. Try the most effective professional carpet cleaning services in London by placing a phone call to our headquarters or by coming directly to see us in there.