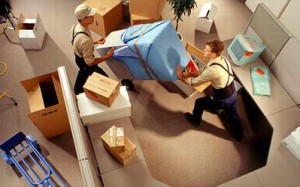 HomeMates is respected company that performs professionally implemented office moving to facilitate the transfer of items for your business. It offers to the customers a full service moving, available in the whole London area that is carefully planned with attention to every object that needs relocation.
To get in touch with us please give us a call on 020 3745 4377 or email us at info@homemates.co.uk.
The basic procedures that are included in the office moving are:
reconnection and disconnection of the computers
full planning of the move
taking care of the office interior
packing of the items
advice by special HR managers
Whether the customers want a full office moving or simple moving of the furniture between some departments, the company is able to provide that. The company relies on the services of qualified office moving facilities managers that will plan every logistical details before the office moving begins. Apart from this a team of responsible HR managers is committed to help with all the other considerations of the process and they will plan every major step that is required for a thorough office moving. The customers have the option to take an insurance for all of the items that will be moved and the company will chose the most suitable policy for them. We will do everything possible not to damage the items that are transformed, however, the company wants to be prepared for every situation that may appear and that's why we offer the option to combine our office moving with home moving, man and van and any other removals services that you may need.
The packing services are also included in the office moving through this company. The customers could be supplied with all the package materials needed for the safe transfer, or according to their preferences the company can take care of this procedure. The steps of the moving of the items will be strictly planned by the company thanks to the qualified employees that work there. In this way the moving of all the office items will be facilitated and implemented in a professional way.