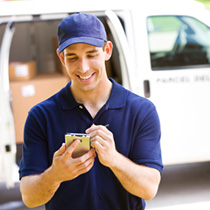 We at HomeMates are a company that provides a wide range relocation services in order to support the needs and to help to your business and furthermore your employees. We offer the possibility for the transfer of entire families or departments of your business into a new place. There are many services included in the diverse relocation service for the customers and they all facilitate the process of moving to another place.
To get in touch with us give us a call on 020 3745 4377 or email us at info@homemates.co.uk.
To implement this process, there are qualified relocation service experts and human resources specialists that will advise the customers on the most suitable programme for their business.
The relocation services within this company currently include:
office moving
home moving
man and van
other removals services
Additional Relocation Services From HomeMates
Relocation Services Prices
The company will take care of all the steps of your move, so that you won't be preoccupied with the moving issues. Whether it comes to home moving, or office moving the company is ready to ensure a secure way through which the items will be transferred on time in the new office or place for living. We can also offer man and van service which will facilitate the moving of all of your belongings from door to door.
We cover all London areas
All of the relocation services cover the whole London territory and they are implemented in the fastest possible way. By using specially adapted trucks that are completely safe for the items, the technicians are able to deliver them in the new location and they take into account the fact that they need to meet the deadlines.
Each procedure that is included in the relocation services, including office moving, home moving, man and van and any other removals services, is observed by experienced professionals who will find the best solution for your business and home environment. By the relocation services in this company, the employees can implement their transfer, without feeling preoccupied with the moving issues.
Get a free and non-obligatory quote by calling us on 020 3745 4377 or send us e-mail at info@homemates.co.uk!