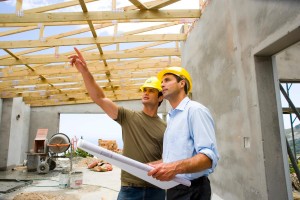 Extend your house in Clapham, SW4 with the help of HomeMates! We provide professional house extensions in order to increase the living space of your home.
Thanks to our professional home extension services we are more than determined to make your old place a spacious one and help you get rid of the idea of going to a new place.
We work in Clapham, SW4 London, so if you live there you should feel free to give us a call right away. However, even if you reside somewhere in the nearby districts you should also call us – you will have a great looking house with a new extension.
Contact HomeMates at 020 3745 4377 or at info@homemates.co.uk.
Building Services Prices
The prices can vary greatly depending on the size of the property and materials used. We strongly recommend to fill in the form or call us for a free quote.
Home Extensions in Clapham from HomeMates
Using our professional house extension services in Clapham gives you the chance to benefit in multiple ways, such as:
Have the project planned, performed and finished by the best experts in the industry
Have your place renovated and a new area added effectively
Use the advice of our creative designers to determine the right look of the new room
Here is a list of all the services we provide in Clapham
If the time has come and you decided to move out from your old property and go live in a new one, then we would like to take some time and reconsider your decision. Probably one of the main reasons because of which you are going to do so is the fact that you want a bit more space. Well, how would you react if we tell you that there is a way to achieve this without going to a new property? We are here to help you!
Home Extensions Clapham, SW4
Once again, if you think that you want to work with the best, then look no further – we are the ones! Keep in mind that once you call us we will make an appointment with some of our experts who will come at your place in Clapham and inspect it. In that way we will be able to give an idea how to make the extension and what would be the best thing. Once we agree on this we can send some of our mobile teams and start working.
Usually most of the people want to know how much will all this cost. Don't worry – we are considered as one of the most affordable agencies out there, so you will not have to think that we will take a small fortune for it. We will be able to give you a quotation once you give us your requirements and the size of the extension and your home. Just call us and we will discuss everything!