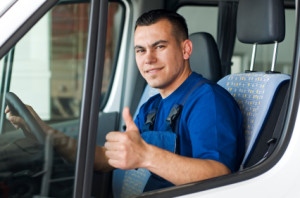 HomeMates provides fast and reliable man and van services in Clapham, SW4 London. We will gladly assist you with any moving task. Get in touch for a quote.
Here in Clapham we have offered our man and van services for more than a decade. Our movers are dedicated and hard-working people who are available from Monday to Sunday. You can count on us to move all your possessions to another destination anytime you wish. But you first have to give us a call so that we discuss your needs and schedule an appointment.
It's very easy to get in touch with us if you dial our telephone number or e-mail us. Just so you know, our service centre operates 24 hours a day, 7 days a week. This means you can talk to one of our co-workers anytime you wish.
To get in touch with us please give us a call on 020 3745 4377 or email us at info@homemates.co.uk.
Man and Van Services in Clapham from HomeMates
Our man and van service is popular around Clapham, SW4 and the adjacent London residential areas. We provide a high-quality and timely service which will suit your needs from start to finish.
Stuff we can move for you:
Furniture and appliances
Fragile goods and ornaments
Glassware and antiques
Artwork and musical instruments
Here is a list of all the services we provide in Clapham
We know that the primary reason for using professional man and van services in Clapham is that you want to protect your belongings from damage. Fragile goods and ornaments, musical instruments and glassware are most susceptible to damage, as they break very easily. To ensure that all your possessions are provided the maximum protection they need, we use special packing supplies, vehicles and straps to secure the goods.
Man and Van Clapham, SW4
We label all your belongings and get it organised for a short period of time so that you deal with all the aspects of moving as soon as possible. Then we load everything on our spacious vehicles and move it to your new home where we unload it carefully. And that's it. Feel relaxed knowing that your prized belongings are safe.
Note that you don't have to be relocating your personal belongings to use our company. There is more we can help you with. For example, we can relocate all your office equipment, saving you time and stress. Why bother with transporting the stuff by yourself when you can use our packing team to tackle the job? We are hard-working, organised and committed to what we do. You can count on us seven days a week and why not during bank holidays as well? We are completely available, affordable and reliable, so don't hesitate to contact us 24 hours a day to book a man and van service provided in and around Clapham.