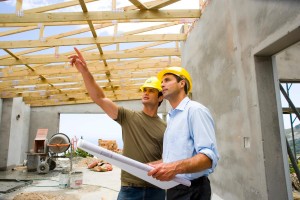 Extend your house in Putney, SW15 with the help of HomeMates! We provide professional house extensions in order to increase the living space of your home.
We are an experienced company that offers top quality home extension services at fair prices to all residents of Putney, SW15 London.
It is only real professionals who have to help you plan the house extension project you have been considering. Contact us and our experts will arrive to examine the place and give you a professional opinion.
Contact HomeMates at 020 3745 4377 or at info@homemates.co.uk.
Building Services Prices
The prices can vary greatly depending on the size of the property and materials used. We strongly recommend to fill in the form or call us for a free quote.
Home Extensions in Putney from HomeMates
Here is what they will do for you:
Follow closely your idea about the project
Draw the plan
Inspect the area to decide on the most efficient way to carry it out
Complete the project with success
Here is a list of all the services we provide in Putney
Home extension projects are very expensive, and every stage of them must be carefully planned and analyzed in order to satisfy the needs of the homeowner. If you don't have experience with these things, then we advise you to leave your home's extension in the hands of a trained and professional contractor that will provide you with the necessary help.
We know how difficult this line of business is, because we've been a major part of it for more than five years and during this time we've worked with all kinds of clients who wanted to complete different home extension projects. We won't be exaggerating if we say that so far we have never received negative feedback or complaints about our work, so we are confident that our home extension team is the best in London.
Home Extensions Putney, SW15
Our top quality service is paired with a fair price, which makes our offer very attractive and desirable, so our workers rarely have a day off. This means that they are at your disposal seven days a week, and you can start your home extension project with just a single call to our Putney, SW15 office!
Our home extension projects are characterized with unmatched quality, advanced construction methods, and the usage of the most modern and durable materials that will ensure a long-lasting & top quality home extension. We work with a team of experienced designers and architects who'll work together to create the perfect extension for your home in terms of appearance, convenience and functionality.
You'll have the chance to communicate & consult with them in order to tell them more about your requirements and needs, so the project we offer will fully meet your expectations. Naturally, the plans we create comply with the building regulations and rules, and we'll get the required planning permissions, so you won't be bothered with absolutely anything. Our experienced and knowledgeable team will fully take care of every stage of the extension project. Contact us for more information.