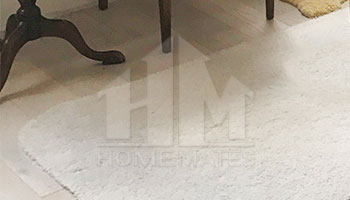 HomeMates employs some of the best carpet cleaning technicians in Putney, SW15. Choose our carpet steam cleaning service today and restore the look of your carpet.
Aren't you tired of the ineffective carpet cleaning products which never give satisfying results? Then, look for a better and more affordable alternative which will give you what you want. The professional services which our agency has developed for the needs of every carpet are the best thing you can try at this point.
Miro
is full of energy and ready to proof that even the newest co-workers could do the cleaning job as good as the most experienced in the field.
Rado
is the most experienced carpet technician. For 3 years he took care of more than 4500 stained and dirty carpets.
Stoyan
admits that the satisfaction of the Customer is the most important thing for him and that is what makes him develop himself.
Yavor
has more than 7 years experience as a professional technician and he became supervisor of the team performing the carpet cleaning.
Carpet Cleaning in Putney from HomeMates
You can call them for:
A dry cleaning of your carpets;
Steam cleaning with efficient modern technologies;
A thorough bonnet cleaning with advanced tools;
Foam cleaning with shampoos and solutions which we've prepared ourselves
They are very effective against the most common types of pollution which could appear. Problems like wearing out, stains and others will be solved immediately with the unbeatable carpet cleaning procedures of our company. You can book them in Putney, SW15 even today because we work every day.
E-mail us at info@homemates.co.uk or simply call us on 020 3745 4377 and our customer care team will gladly explain you even the smallest details about our cleaning services.
Here is a list of all the services we provide in Putney
It's not necessary to know how to get rid of a wine stain or some similar problems when you use the excellent carpet cleaning procedures in Putney, SW15. The specialist who we will send to your home for the performance of the sanitation are competent to deal with matter which are connected in some way to the disinfection of your upholstery possessions. They will prepare the machines and the products for the service you want and will be done with their work fast.
Professional Carpet Cleaners Putney, SW15
The effective sanitation of the carpets in all premises of your property is not so hard when you can depend on the hard-working experts of our thriving agency. You can meet them in Putney, SW15 any day you like because we never close the doors of our main headquarters. There all of our customers can receive the extra information which they need to make a decision and trust in the effectiveness of our inexpensive carpet cleaning services. So, why don't you come and find us now?
We will make you an excellent offer for various professional carpet cleaning services which can't be found anywhere else in London, except in our office in Putney, SW15. Our procedures are so popular also because we've given up on the chemical cleaning supplies and now use only eco ones. They smell better, have a better effect on the fabric of all carpets and are harmless to the humans. Make your choice and come to reserve the carpet cleaning treatment that seems best for you. In case you are wondering which one to pick, we will give you a consultation.