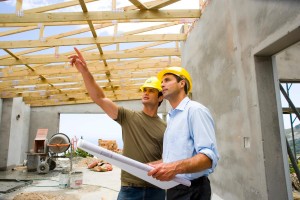 Extend your house in Tooting, SW17 with the help of HomeMates! We provide professional house extensions in order to increase the living space of your home.
Thanks to our home extension services you can add another room or several rooms to your current property and fit it to your needs. Of course, a home extension isn't a cheap operation, but it is definitely easier and more affordable than moving to a new place.
Home Extensions in Tooting from HomeMates
Extending your house can be quite a challenge, unless you use our company's ideal house extension services. We can offer you a range of benefits as well as a variety of extension options, such as:
Extending with a new storey (one or more)
Adding more indoor space (any type of room)
Outdoor space extension (conservatory, deck, porch, etc.)
Our company has already helped hundreds of Londoners expand their homes, and we are confident that you'll simply adore our home extension service in Tooting, SW17.
Contact HomeMates at 020 3745 4377 or at info@homemates.co.uk.
Building Services Prices
The prices can vary greatly depending on the size of the property and materials used. We strongly recommend to fill in the form or call us for a free quote.
Here is a list of all the services we provide in Tooting
The home extensions we perform are of the highest quality, and we assure you that your new and improved part of your home won't lack in terms of quality, durability and comfort. We use top of the shelf materials, and our workers have the required experience and qualification to easily deal with any challenges that they may come across during the extension process. We've gathered a team of licensed professionals who'll work long & hard in order to make sure that all of your requirements will be met.
Home Extensions Tooting, SW17
Our team also includes a few professional designers and architects who'll be responsible for the initial plans of your home's extension. You'll have the opportunity to contact them at all times, so you will be able to follow their work closely and inform them if you have any special requirements and needs. We'll deal with the authorities and get the required planning permissions, so you can sit back & relax while we turn your dream home into reality.
We also work with specialists who'll take care of the plumbing, wiring & insulation, so there is nothing to worry about while we are working on your project. Feel free to call us if you want to learn more about our offer, or if you'd like to hear more about our prices and past experience, and to view our portfolio of completed projects in Tooting, SW17, London.