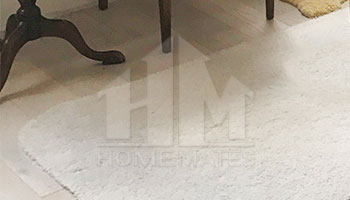 HomeMates employs some of the best carpet cleaning technicians in Tooting, SW17. Choose our carpet steam cleaning service today and restore the look of your carpet.
The best carpet cleaning service in London is not too far from where you live. Our company is based in Tooting, SW17 and has been dedicated to carpet care for many years. We have become a major carpet cleaning provider in the area and in London.
Miro
is full of energy and ready to proof that even the newest co-workers could do the cleaning job as good as the most experienced in the field.
Rado
is the most experienced carpet technician. For 3 years he took care of more than 4500 stained and dirty carpets.
Stoyan
admits that the satisfaction of the Customer is the most important thing for him and that is what makes him develop himself.
Yavor
has more than 7 years experience as a professional technician and he became supervisor of the team performing the carpet cleaning.
Carpet Cleaning in Tooting from HomeMates
We offer the following features:
Service completed on site
Individual service
Affordable pricing
We use the latest cleaning equipment and unique techniques, which help us achieve the desired results. As a result, our company is very respected and popular in the city. We are open every day and if you want to use our high-quality services, we recommend you get in touch with us so that we arrange an appointment. We'll be happy to hear from you.
E-mail us at info@homemates.co.uk or simply call us on 020 3745 4377 and our customer care team will gladly explain you even the smallest details about our cleaning services.
Our carpet cleaning, which is popular in Tooting, SW17, is first-class and very professional, from start to finish. We cover all the aspects of carpet cleaning, from pre-treatment to steam cleaning, drying and deodorising. Our technicians will take care of every single detail, leaving you nothing to worry about.
Here is a list of all the services we provide in Tooting
Certainly, one of the best features about our service is that we don't require that our clients bring their carpets to our office; on the contrary, we go to their homes and do the cleaning there. This saves a lot of time, money, energy and stress.
Professional Carpet Cleaners Tooting, SW17
Our carpet cleaning service in Tooting is very reliable and professional. We carry out each step with great care, making sure your carpet is safe. We use specialised carpet cleaning solutions to prevent damage, as we know how delicate fibres are. They need special treatment, which we can provide at all times.
The products we use are completely non-hazardous for your either. There are no dangerous chemicals in our cleaning solutions or stain removers. We not only want to clean your belongings, but we also want to do it in a healthy way so that your house is a safe place for you and your loved ones.
During our long time existence, we have seen everything; there is no doubt about it. So you can be sure our experts can deal with any type of carpet, any type of dirt. We're very hard-working and flexible, and we suggest you give us a call now to obtain more information about our company, which is based in Tooting, SW17. We guarantee you will not regret getting in touch with us.