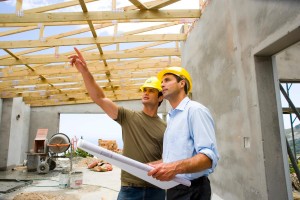 Extend your house in White City, W12 with the help of HomeMates! We provide professional house extensions in order to increase the living space of your home.
We'll take care of every aspect of the extension process, ranging from planning to construction.
Our professionally-trained specialists in White City will use the most modern equipment, materials and techniques, so you can rest assured that the final result will be a top quality house extension job that won't leave you disappointed.
Contact HomeMates at 020 3745 4377 or at info@homemates.co.uk.
Building Services Prices
The prices can vary greatly depending on the size of the property and materials used. We strongly recommend to fill in the form or call us for a free quote.
Home Extensions in White City from HomeMates
As a homeowner you probably know that house extension projects are usually quite expensive and time-consuming. Unfortunately, sooner or later you'll need to make such an investment in order to make some extra space for your family, so it is always best to be prepared with a reliable contractor who'll help you achieve the results you want.
White City residents are quite familiar with our house extension services, and we are one of the most highly sought contractors in the region. If you are looking forward to expanding your home, then we strongly advise you to give us a call, because we can provide you with the help you need.
Here is a list of all the services we provide in White City
We are completely aware of our responsibilities as a house extension contractor, so we know that we must always do our best to satisfy the needs of our customers. We've been in the business for years, and during this time we've completed hundreds of house extension projects which have always met the requirements of our customers in White City, W12.
We employ a team of experts who've worked together for years, so they are capable of quickly completing their assignments, thus resulting in a quick and professional service.
Home Extensions White City, W12
Don't worry about building regulations and permissions, because all of our home extension projects comply with the local rules & requirements, so you won't be bothered by the authorities. Our experts will fill & send the necessary documentation to authorize the extension, so you won't have to worry about absolutely anything.
Our portfolio is very rich and we'll gladly show you samples of our work – we assure you that you'll be pleasantly surprised by the improvement we've managed to achieve in most of our projects. Feel free to get in touch with our White City, W12 support team if you have any questions about our services, working hours and turnaround-time.