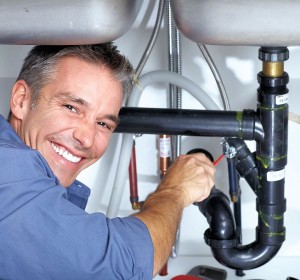 HomeMates provides a full range of plumbing services in White City, W12. Our professional plumbers will solve any plumbing issue in a matter of minutes.
Our company specialises in delivering plumbing services and we can solve a great deal of problems concerning your plumbing system. From installing a new plumbing system to upgrading your existing one, we can make sure every pipe and sink in your home functions well.
Our services are provided within White City, W12. In case you don't live nearby, we recommend you give us a call, so that we tell you whether we serve your residential area or not. You can call us any time, any day.
If you would like to arrange a viewing, get a quote or book a plumber call us at 020 3745 4377 or e-mail us at info@homemates.co.uk.
Plumbing Services White City from HomeMates
When it comes to our company, we must tell you that all our services are speedy and professional. Of course, we make sure we keep the good quality all the time. We improve day by day, along with the efficiency of our services. You can be sure of that.
Here is what we can help you with:
Assemble tubing;
Unclog toilets, drains and sinks;
Fix damaged pipes, gauges, etc.;
Inspect and maintain plumbing system
Here is a list of all the services we provide in White City
Before we get to solving your problem, we need to find the cause. Oftentimes a small leak may affect the entire system, causing great damage. That's why it is recommended to call our expert plumbers inj White City as soon as you notice the problem. This will save you lots of trouble in the future. Not to mention, it will be less expensive. Our experts will make sure you get back to your everyday life as soon as possible.
Professional Plumbers in White City, W12
You can expect nothing but expert solutions that will keep your plumbing system well-functioning at all times. After all, our company can be defined as a prestige, popular and efficient one.
Our service is priced reasonably. For more information about it, you'll have to ask our office staff. We have a call centre that functions 24 hours a day, every day. Our telephone consultants can help you choose a plumber or a team of plumbers that will put your plumbing system back in order. If you're interested, you should also keep in mind that we work within White City, W12. It will be a pleasure for us to give you a helping hand. Be sure to get in touch with us and we'll be there for you in no time.