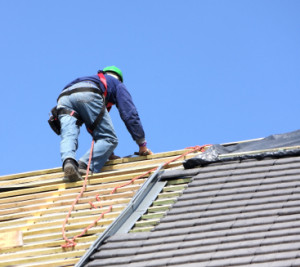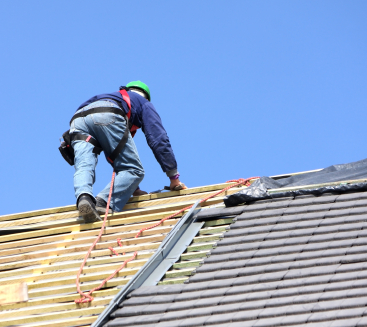 If you have problems with your roof then simply call HomeMates. The company provides variety of roofing services in White City, W12. Our expert roofers are ready to help you.
Our services in White City, W12 are very professional. Each worker of our company is qualified and trained to install roofs and re-roof. There is lots of experience in our firm and we're confident we can handle any requirement and criterion.
When we install the starter strips, we will start laying down the shingles. They may need to be cut. Depending on the type of shingles, the methods of laying vary. We will lay down the roofing in a few courses, working carefully around chimneys and vents.
Arrange a free inspection and get a non-obligatory quote by sending us an e-mail at info@homemates.co.uk or by calling us on 020 3745 4377!
Roofing Services in White City from HomeMates
Our roofing system consists of the following steps:
Sizing shingles and preparing roof surface
Installing a leak barrier (gutters and downspouts)
Installing roof deck protection
Installing starter strips
Add shingles/roof tiles
Installing ridge shingles
Here is a list of all the services we provide in White City
Our company is a provider of professional roofing services. We work with an enthusiasm and eagerness. Our business is based in White City, W12 and we work 7 days a week. If you want to lay down a roof to a newly constricted property, we suggest you use our help. We offer a variety of roofing options, the latest equipment and competitive prices.
Roofing is a very daunting and tricky task which had better be done by true experts like the one at our company. We have a service centre. If you dial this number, you'll get in touch with our consultants who'll tell you more about our company. We encourage you to give us a call. You won't regret it.
Professional Roofing Services
Professional Roofing Services White City, W12
It is easy to see every roof consists of a few layers that make up a protective system. As professionals in this industry we know very well how to lay roofs. Our roofing system is consistent, effective and high quality. We use the best products and materials. Our workers work closely with each other.
There is a wide array of colour, whether you want to use asphalt shingles, roof tiles or some other types of roofing.
We use different patterns for laying down shingles. There are several basic patterns, which include 4-inch offset, the half pattern, the straight-up pattern, etc. We are going to discuss these patterns with you so we know what to do.
Once we install your roof, it will protect and beautify your house for the years to come. There is no doubt about it. We're headquartered in White City, W12. Why not give us a call? We'll answer promptly.