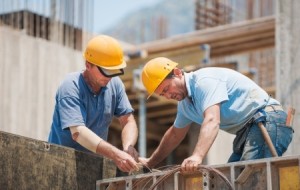 HomeMates provides local building services in Finchley, N3 . Our experienced builders will help you with any construction project. Call us for a free quote!
If your residential property is located in Finchley, N3 and you want to upgrade it a little, we suggest you use our professional building services. We are one of the biggest providers of reliable and cost-effective building services in London.
Building Services in Finchley From HomeMates
Our building services are very reliable, you can be sure of that. For many years we have developed our skills and competences.
More about our services:
Our workers use all their knowledge and skills during the building process
We submit our projects for approval before we begin work
We obtain the permission that is required (if any)
We currently cover Finchley, N3
Our customers trust us completely because they know we have the necessary knowledge, competences and equipment. We offer a wide range of services such as conversion, fitting and home extension. You can book a service any time thanks to our call centres which are open 24/7.
Contact HomeMates on 020 3745 4377 or at info@homemates.co.uk.
Building Services Prices
The prices can vary greatly depending on the size of the property and materials used. We strongly recommend to fill in the form or call us for a free quote.
Here is a list of all the services we provide in Finchley
What do we usually do when a customer books a service? We visit his or her property to have a look at it and discuss his or her preferences and desires. Then we make measurements and talk about materials, design, price and other issues. We carry out a plan and after it has been approved, we go on with the process. Some building constructions require permission and we make sure we get it before we start building. During the process we keep our clients informed about everything that's going on (only if they want to).
Professional Building Services Finchley, N3
We hire professionally-screened builders who have significant experience in this field and who are very responsible and dependable. Not only that but we also provide ongoing training for all of them, making sure they are introduced to the latest equipment and informed about the latest trends in this industry. Our services include loft conversion, fitting of bathroom, floor and kitchen, house extension, conservatory construction and others. Our prices vary depending on the service you pick. Learn more about our prices by dialling this number.
Our company serves Finchley, N3 and several other areas in London. If you think you're going to need more details about us, we suggest you call us to obtain further information from our trained telephone assistants. They are on duty 24 hours a day, 7 days a week, which allows people to call any time they want.