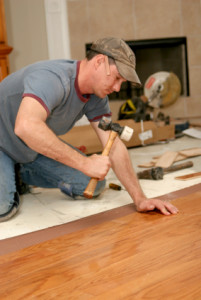 HomeMates is a one stop shop for home services in London. Our floor fitting services in Finchley, N3 are provided by experienced floor fitters. Call for a quote!
Our floor fitting experts have worked with hundreds of private and commercial clients in Finchley, and so far we have never received any complaints regarding the quality of our work.
All of the floors we've fitted are known for their durability, extended lifespan, and the fact that they are free from common issues such as sinking and squeaking sounds. Our experts are always up-to-date with the latest innovations in flooring technology, so there aren't many tasks that they can't handle with ease.
You can get all the information you need by sending e-mail at info@homemates.co.uk or calling us at 020 3745 4377.
Floor Fitters in Finchley from HomeMates
Fitting solid wood floors
Fitting engineered floors
Installing & fitting parquet
Installing & Fitting laminate
Floor fitting in staircases
Here is a list of all the services we provide in Finchley
Reliable floor fitting services are often quite costly, but we assure you that price won't be an issue while working with us. We are a reliable and reputable floor fitting contractor that works mostly with customers from Finchley, N3, but we are ready to operate in other parts of the capital as well.
Our professionally-trained floor fitters have been working for us for years, and we are confident that they are the best choice in the entire city. Their rich experience and unique set of skills have made them the most reliable floor fitting team in Finchley, N3, so you can rest assured that they will install & flit your floors according to the highest standards.
Professional Floor Fitting Services Finchley, N3
We realize that it is our responsibility to take full advantage of the quality of your new floors and fit them properly in order to extend their lifespan and minimize the damage that they'll take over time. Thanks to our advanced methods, equipment and materials we are capable of quickly and professionally fitting your floors, leaving behind no traces of our work. We assure you that all of our procedures are carried out in a safe and professional manner that guarantees satisfying and long-lasting results.
We specialize in installing and fitting parquet, laminate, hardwood, solid wood and engineered flooring, but we are ready to undertake other projects as well, so don't hesitate to call us if you have any specific questions or requests. Our support staff will gladly supply you with more information about our floor fitting services in Finchley.