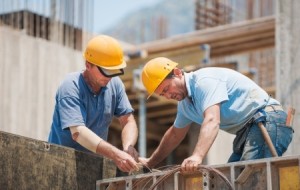 HomeMates provides local building services in Hampstead NW3. Our experienced builders will help you with any construction project. Call us for a free quote!
If there is anything you would like to change about your home's appearance, if you want to build a new room or to extend your attic, the best option is to use our professional building services.
We have been in this business for several years and now and we must say we're improving day by day. All our employees are professional builders with vast experience and an eagerness to meet customers' needs.
Building Services in Hampstead From HomeMates
More about us:
We are number one building services providers in Hampstead
Our services are versatile, customisable and cost-effective
Basement and loft conversions done in a professional way
Excellent new builds done by our competent team of specialists
Our company is located in Hampstead NW3, London, so it may be a good idea to give us a call if you live nearby. Our builders will make your home good-looking and more spacious. Be sure to give us a call.
Contact HomeMates on 020 3745 4377 or at info@homemates.co.uk.
Building Services Prices
The prices can vary greatly depending on the size of the property and materials used. We strongly recommend to fill in the form or call us for a free quote.
Here is a list of all the services we provide in Hampstead
You can trust our building services completely because they are completely professional. Every step of the process is well thought out, we do what's necessary to fulfil your requirements and finish the project on time.
Some building work requires permission. We know that and we'll make sure we do everything necessary to complete your project. For us it is important to discuss your goals with you so that we are informed about your ambitions. We need to know what you're hoping to get, whether it is a smaller project you want or whether you're planning to make major improvements to your property.
Professional Building Services Hampstead NW3
When it comes to loft conversion, it is important that we inspect your attic so that we see what we can do for you there and whether your goals are achievable. There are several types of loft conversion and we'll use the one that suits your property and preferences the best.
Furthermore, we offer different types of fitting. If you want to repair your floor or install a new one, our builders and fitters will take care of it. We can also create a new kitchen by installing each shelf, appliance, cupboard and other units. Last but not least, we can install a brand new bathroom, which will be cosy, functional and beautiful.
It is worth giving us a try. We'll do everything necessary to make the process less disrupting and time-consuming for you. If you're interested in using our service, don't forget to give us a call. We'll answer right away.