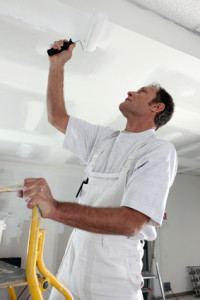 Book painting and decorating service for your home or office in Hampstead, NW3 with HomeMates. Our experienced painters and decorators will decorate your property according to your needs.
Along with the excellent performance of painting and decorating work, our professionals are also very nice. They are highly qualified and extremely well-trained to work with different materials to perform painting and decorating projects for our clients. Our employees can freshen up your rooms through professional painting.
They can also renovate the design of every part of your home and perform many other procedures. Whatever improvement you have planned for your real estate property, our services will make it happen.
Arrange professional viewing by sending an e-mail at info@homemates.co.uk or by calling us on 020 3745 4377.
Decorating Services Prices
| Painting, Decorating and Wallpapering | Painting, Decorating and Wallpapering | Tiling and Plastering Services | Tiling and Plastering Services |
| --- | --- | --- | --- |
| | | | |
| Free Quote | Free Quote | Free Quote | Free Quote |
Painting and Decorating in Hampstead by HomeMates
Our services can easily give you:
A fast way to refresh every area of your home;
A reliable painting of all internal and external premises;
A meeting with the friendliest house-painters and other professionals;
New and thoroughly improved property in which you will feel great
Here is a list of all the services we provide in Hampstead
Trusting us will give you a trouble-free improvement of your office and residential property. For more information, we are always in Hampstead NW3 and we will give you all of our attention.
The services of our agency will be your insurance that your real estate property will be renovated effectively and without any mistakes. You won't be able to find any flaws in the work of our specialists because they are used to look out for even the smallest defect. For really great results, the painting and decorating services of our agency are the best decision. They can be reserved from Monday until Sunday without exceptions by anyone who lives in Hampstead NW3 or another district of London.
Painters and Decorators in Hampstead NW3
Making even the smallest changes in the design of your real estate property will make a difference. It doesn't matter if you are thinking about repainting all premises in your place or just the external walls of your house, this will definitely be a great way to refresh the place in which you live or in which you work. The painting and decorating services of our agency combine two of the best procedures for the effective renovation of every place and the greatest thing is that they are quite affordable.
Despite the incredible results which our services always give, we also make sure that any client who wants to try them will be able to do it. We know that you are probably worried about your budget and the prices. You will discover that ours are absolutely reasonable for a district like Hampstead NW3 and that they are also the best ones in London at the moment.