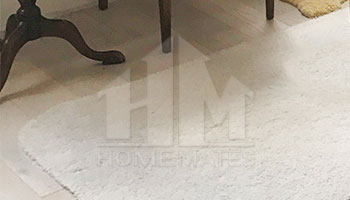 HomeMates employs some of the best carpet cleaning technicians in Bayswater, W2. Choose our carpet steam cleaning service today and restore the look of your carpet.
Our company is available 24 hours a day if you need to call us by phone. Otherwise, we can arrange a cleaning session for any day of the week, even during the weekend. Our prices are competitive.
Miro
is full of energy and ready to proof that even the newest co-workers could do the cleaning job as good as the most experienced in the field.
Rado
is the most experienced carpet technician. For 3 years he took care of more than 4500 stained and dirty carpets.
Stoyan
admits that the satisfaction of the Customer is the most important thing for him and that is what makes him develop himself.
Yavor
has more than 7 years experience as a professional technician and he became supervisor of the team performing the carpet cleaning.
Carpet Cleaning in Bayswater from HomeMates
Why it's worth hiring us:
Attention to detail
Smiling, friendly staff
Professional services
Reasonable prices
On-site, hassle-free cleaning
Excellent results
We use biodegradable products and eco-friendly cleaning machines. Our technicians are experienced enough to clean carpets; in fact it's their specialty. We work to fulfil customers' requests.
E-mail us at info@homemates.co.uk or simply call us on 020 3745 4377 and our customer care team will gladly explain you even the smallest details about our cleaning services.
Here is a list of all the services we provide in Bayswater
Why is it important to clean your carpets? For two reasons: good appearance and hygiene. Germs and dust mites are some nasty things. They can trigger a number of allergies, causing you to cough, sneeze, breathe heavily and many others. Your skin can be affected too. Have you experienced rashes or anything like that before? Rashes whose nature you couldn't determine. Then maybe they were caused by allergens. These microorganisms reside your carpets. See, fibres very easily attract and trap these creatures. Now it makes sense that you want to keep your carpets clean.
Professional Carpet Cleaners Bayswater, W2
But this is not the only reason. Soil and stains can merely destroy your favourite items. Even new carpets won't look their best if they're dirty. Our knowledge of how to treat different stains or remove soil efficiently to achieve the results you're hoping for has made us one of the best in this business.
We're not just cleaners in Bayswater, we're experts. There are two things that make a cleaner really good in this field and that's experience and knowledge. We've been around for many years, we've seen a lot, cleaned a lot and we know how it's done. So if you're still hesitating, don't. Professionalism is our best trait.
Our company is based in Bayswater, W2. That's one of the best areas to be serving. We're looking forward to meeting new clients and making their carpets brighter and cleaner than before. In fact we recommend that you order our service once a year to ensure excellent results on a yearly basis. If you're interested in knowing us and using our service, it will be best to call us. We're always here for you and will never let you down.