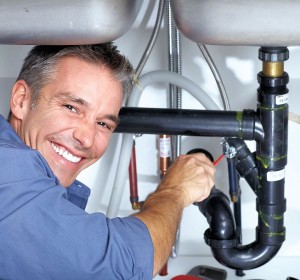 HomeMates provides a full range of plumbing services in Bayswater, W2. Our professional plumbers will solve any plumbing issue in a matter of minutes.
Our company is a recognised provider of plumbing services in Bayswater, W2. We are dedicated to our job and we do our best to help customers solve their problems. Many people count on us to maintain their plumbing systems and we try not to let them down. HomeMates is at your disposal seven days a week.
If you have faulty pipes, showers, toilets, sinks or drains, the best thing you can do is to give us a call. We promise our plumbers will get the job done fast.
If you would like to arrange a viewing, get a quote or book a plumber call us at 020 3745 4377 or e-mail us at info@homemates.co.uk.
Plumbing Services Bayswater from HomeMates
Our solutions are speedy, effective and long-lasting;
We offer complete system maintenance;
You can count on us in case of emergency;
We have the required competences, insurances, etc.
Here is a list of all the services we provide in Bayswater
The best part about our services is that you can count on them in case of an emergency. If your plumbing system goes down unexpectedly and you can't wait until tomorrow to get the problem fixed, we'll come the same day to take care of things. Our plumbers in Bayswater are experienced and they can deal with any plumbing problem. They are trained to work fast while keeping the quality as high as possible.
Professional Plumbers in Bayswater, W2
How is the work done? The first step is inspection. In other words we need to inspect your plumbing, in order to find the primary cause of the problem. If it is minor damage, it won't take much time to fix it. However, sometimes a faulty pipe may be affecting the entire plumbing system, which requires more time and effort. No matter what it is, we promise to repair it in the most professional way.
We fix damaged or broken pipes, unclog sinks, drains and toilets, assemble tubing, clamps and other plumbing fittings, inspect pressure gauges, etc. We will do everything, from finding the fault to fixing every issue and cleaning up after ourselves. This service is professional from beginning to completion.
We are based in Bayswater, W2, working every day, so that we're at customers' disposal any time they need us. Be sure to call us, if a problem appears with the plumbing system. We'll come on time and fix everything. You can count on us completely. Our service centre is available Mondays through Sundays, 24 hours a day. Don't hesitate to contact us.