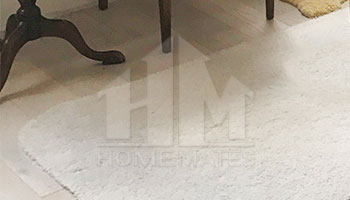 Welcome to our agency. If you're in need of a carpet cleaning service, you have landed on the right place. Our techniques and cleaning abilities will fascinate you. We offer an unlimited service with no hidden charges. We will leave your home only after we finish cleaning. Which means that the service takes as much as necessary. Generally, it can take from one hour to several hours. We tend to respond quickly to customers' requests and provide a speedy carpet cleaning service in Deptford, SE8. We understand our clients and make sure they are so impressed with the service that they recommend us on. For more information, get in touch with us.
Miro
is full of energy and ready to proof that even the newest co-workers could do the cleaning job as good as the most experienced in the field.
Rado
is the most experienced carpet technician. For 3 years he took care of more than 4500 stained and dirty carpets.
Stoyan
admits that the satisfaction of the Customer is the most important thing for him and that is what makes him develop himself.
Yavor
has more than 7 years experience as a professional technician and he became supervisor of the team performing the carpet cleaning.
Carpet Cleaning in Deptford from HomeMates
Do you need to find an inexpensive carpet cleaning service in Deptford, SE8? Then you should hire our company because we have everything you need, from practical solutions to high-quality results. Our service is expedite, effective, timely and results-oriented. We bring a number of cleaning supplies with us and they help us clean your carpets to perfection. We would like to point out that our services do not take place at our office; on the contrary, we visit you straight in your home and that's where all the cleaning takes place. It's much more convenient for our clients and for us as well. If you are interested, it's best to contact us.
E-mail us at info@homemates.co.uk or simply call us on 020 3745 4377 and our customer care team will gladly explain you even the smallest details about our cleaning services.
Steam Cleaners in Deptford
If you need fast and thorough cleaning of your carpet, you can use our services. They will be done by qualified and skilled cleaning technicians who use eco-friendly cleaning products to disinfect every carpet well. Your carpet will be inspected and the most appropriate cleaning procedures will be applied on it so that all the dirt, dust, stains and allergens are effectively removed. We can offer you dry cleaning with specialized machines, hot water extraction with water and small quantity of detergent, steam and vacuum cleaning. We provide inexpensive and professional carpet cleaning in Deptford, SE8 seven days in the week.
Professional Carpet Cleaners Deptford, SE8
If your carpet has become dirty, darker and have stains from foods and drinks, we can help you restore its clean condition. HomeMates provide second to none carpet cleaning services on low and affordable prices seven days in the week. They include dry, steam, regular vacuum cleaning and hot water extraction. After our staff inspects your carpet, they will apply the necessary cleaning techniques to restore your carpet completely. We use eco-friendly and harmless for your health cleaning products and modern cleaning machines. If you need fast and professional carpet cleaning in Deptford, SE8 call us, use our online form or e-mail to book it.