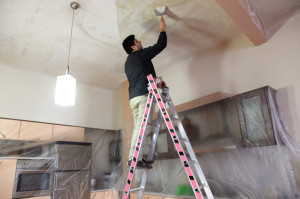 When you decide to spruce up your home, call in our renovators to give you a helping hand. With us you can be anxiety-free during the long process of home refurbishment. Our service package contains a number of options for your home makeover, from simplest painting to grander house extensions. If you let us take charge of your project, you don't have to do anything other than to approve our ideas and make suggestions. We will create a plan, provide supplies and perform all additional tasks until we complete the project. It really is a pleasure to work with customers from Deptford, SE8 and we look forward to meeting new people. Book a service.
Give us a call now on 020 3745 4377 or send us an e-mail at info@homemates.co.uk with your enquiry or to arrange a viewing.
Refurbishment Services Prices
The prices depend ond the size of the property and the requirements you have. Call us now and arrange a free viewing!
Home Refurbishment in Deptford from HomeMates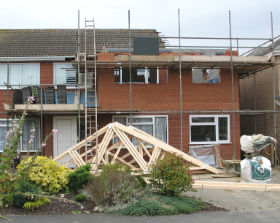 You can increase the value of your domestic or commercial property, have the innovations and improvements which you plan in it by using our high-quality home refurbishment services. They are one of the best in Deptford, SE8 and will make your home improved with the renovations, repairs, conversions and extensions which you need. You can order refreshing and redecorating of your house by plastering, wallpapering, painting the rooms in it or replacing the tiles. You can increase the number of rooms in your house by ordering house extension, loft or basement conversion. The technicians in our agency can also repair and install your electrical, plumbing and gas systems and devices.
House Renovation in Deptford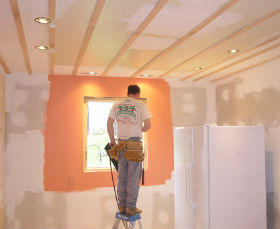 If you want to receive first class quality home refurbishment that is reasonably priced and done according to all the standards, contact our dedicated company that offers reliable decisions for a wide range of problems. Our handymen will come supplied with excellent tools and machines and they will provide every procedure in a careful manner. As far as the working hours are concerned, you can be sure that we have set flexible working schedules for the customers that are too busy during the week. We can handle with minor or more complicated repairs in your home and we promise to respond to your quests as soon as possible.
Property Refurbishment in Deptford, SE8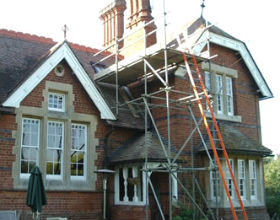 Our dedicated and reliable company provides excellent home refurbishment services 7 days per week, in Deptford, SE8.We take pride in offering customized decisions for a wide range of problems, including plumbing services, painting and décorating services, as well as other minor repairs in your home. You can be sure that we use the latest equipment of tools and machines and that we will pay attention to every aspect in our work. Our workers are trained in the best possible way and they possess a lot of experience in providing home refurbishment. To learn more about our reasonable prices, use the customer support centres.