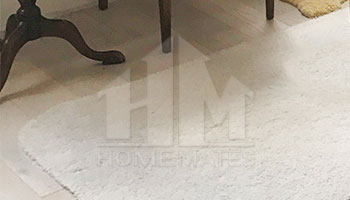 If you need professional carpet cleaning in Dollis Hill, NW2, HomeMates can provide you this service on the best possible price. Our carpet cleaning personnel are experienced, skilled and professionally trained. They use non-toxic and harmless for your family and pets cleaning products. After you book your carpet cleaning, our representatives will pay you a visit to determine the type of carpet you have and apply the necessary cleaning procedures. We can offer you dry, steam, vacuum cleaning and hot water extraction to disinfect your carpet and clean it in depth. You can order regular vacuum cleaning and maintenance of your carpet.
Miro
is full of energy and ready to proof that even the newest co-workers could do the cleaning job as good as the most experienced in the field.
Rado
is the most experienced carpet technician. For 3 years he took care of more than 4500 stained and dirty carpets.
Stoyan
admits that the satisfaction of the Customer is the most important thing for him and that is what makes him develop himself.
Yavor
has more than 7 years experience as a professional technician and he became supervisor of the team performing the carpet cleaning.
Carpet Cleaning in Dollis Hill from HomeMates
It is important to supply your carpets with proper cares, so that their good looks can be preserved for longer and you can use them without worrying about your health. Our agency offer professional carpet cleaning services in Dollis Hill, NW2 and the surroundings and we will respond immediately to your call to our office. Our employees will prepare their equipment, specially designed for deep disinfection of carpets, and will come to your home for the performance of the procedure you want. They can clean your upholstery possessions through steam cleaning, bonnet cleaning, dry cleaning and other treatments. Call us now and book a procedure.
E-mail us at info@homemates.co.uk or simply call us on 020 3745 4377 and our customer care team will gladly explain you even the smallest details about our cleaning services.
Steam Cleaners in Dollis Hill
If your working schedule is tight and you cannot find time to devote on the cleaning of your carpets, you can contact our dedicated and respected company in Dollis Hill, NW2. We collaborate with cheerful and comprehensive carpet technicians who will give the utmost of their efforts to clean your carpets in an immaculate way. We provide flexible working schedules – you can make an arrangement with our organized staff 7 days a week. We promise to treat your carpets in a careful manner and to use only eco friendly detergents for the removing of the stains and the dirt in a perfect way.
Professional Carpet Cleaners Dollis Hill, NW2
You can ensure the flawless condition of your carpet by using our excellent carpet cleaning services, provided in Dollis Hill, NW2 from Monday to Sunday. If you want to keep your carpet clean and disinfected longer, use our services. Your carpet will be inspected until the best cleaning method is chosen and applied on it. We provide regular vacuum cleaning, steam and dry cleaning, hot water extraction which ensures fully disinfected carpets. Use our call centre, online booking form or send us an e-mail to schedule your carpet cleaning. It will be done in a date and time, which is most convenient to you.