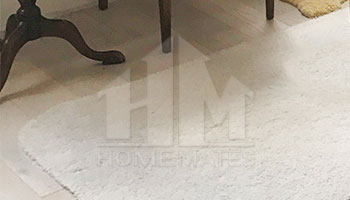 HomeMates employs some of the best carpet cleaning technicians in Marylebone, W1. Choose our carpet steam cleaning service today and restore the look of your carpet.
Our company is the most reliable provider of carpet cleaning options in London. We are situated in Marylebone, W1 where we are famous for our high quality, low prices and professionalism.
Miro
is full of energy and ready to proof that even the newest co-workers could do the cleaning job as good as the most experienced in the field.
Rado
is the most experienced carpet technician. For 3 years he took care of more than 4500 stained and dirty carpets.
Stoyan
admits that the satisfaction of the Customer is the most important thing for him and that is what makes him develop himself.
Yavor
has more than 7 years experience as a professional technician and he became supervisor of the team performing the carpet cleaning.
Carpet Cleaning in Marylebone from HomeMates
Professional deep cleaning
Vacuuming with special powerful vacuum cleaners that will suck even the last dust inside the carpet
Dry washing
Professional cleaning products
Professional methods
We are available in Marylebone, London every day of the week at affordable prices.
Our team of motivated, experienced and attentive cleaners can guarantee excellent results as well as quick completion with every task.
E-mail us at info@homemates.co.uk or simply call us on 020 3745 4377 and our customer care team will gladly explain you even the smallest details about our cleaning services.
Here is a list of all the services we provide in Marylebone
Having a carpet at home or in the office brings the responsibility of taking care of the particular carpet and having it cleaned thoroughly every now and again. Every carpet needs to be cleaned deeply in order for bacteria and dust mites to be successfully removed. Our company can do this for you. Call us and order our professional carpet cleaning services. We are based in Marylebone, W1 where we have been offering our services for a very long time. We have worked hard to become the reliable agency we are today. Our work always meets the highest expectations, while our prices remain low and affordable.
Professional Carpet Cleaners Marylebone, W1
How often do you clean your carpet deeply and remove bacteria from its fibres? To make sure that your carpet is hygienic and free of dust mites, you should do it once every couple of weeks. Use our professional carpet cleaning services and we will clean it thoroughly for you.
Are you searching for quality work, fast and experienced service, contemporary know how and great prices?
If you live in Marylebone, W1 London, we are the cleaning company you need.
Our exclusive hot offer is carpet cleaning – at top price, you can enjoy fast service, efficient cleaning with professional cleaning products and special equipment that will make your carpets and rugs with bright colours again and in the same way will ensure hygienic clean. We will come to clean your place at your best convenience and we will offer you top quality service every time.