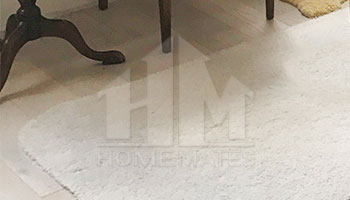 HomeMates employs some of the best carpet cleaning technicians in Northfields, W13. Choose our carpet steam cleaning service today and restore the look of your carpet.
We are a professional cleaning company, which offers the best carpet cleaning services in Northfields, W13.
We have been working hard for many years to provide every client of ours with high-quality services at prices that are easy to afford. Our experienced cleaners can cope with their duties quickly and clean your carpet better than ever.
Miro
is full of energy and ready to proof that even the newest co-workers could do the cleaning job as good as the most experienced in the field.
Rado
is the most experienced carpet technician. For 3 years he took care of more than 4500 stained and dirty carpets.
Stoyan
admits that the satisfaction of the Customer is the most important thing for him and that is what makes him develop himself.
Yavor
has more than 7 years experience as a professional technician and he became supervisor of the team performing the carpet cleaning.
Carpet Cleaning in Northfields from HomeMates
Steam carpet cleaning
Rug cleaning
Sofa cleaning
Upholstery cleaning
E-mail us at info@homemates.co.uk or simply call us on 020 3745 4377 and our customer care team will gladly explain you even the smallest details about our cleaning services.
Here is a list of all the services we provide in Northfields
Do you want to have your carpet cleaned from head to toes without any risk of damaging? Then contact us and hire our professionals to clean it for you. We are an experienced cleaning company, which is situated in Northfields, W13 and offers the best carpet cleaning services in the entire district. We have been operating for long enough to know how to please our clients and provide them with excellent service. We have a team of skilful cleaners, who are supplied with the best professional equipment. All of our experts are well-trained and can guarantee amazing results. Call us now.
Does cleaning up your carpet take you too many hours and too much effort? Then you might want to consider having it cleaned professionally. Call us and we will take this responsibility off your shoulders.
Professional Carpet Cleaners Northfields, W13
You want carpet cleaning in Northfields, London and we are offering you quality service.
Our carpet cleaning technicians will inspect your carpet before they start with procedures on cleaning, refreshing and maintaining carpets and rugs and this way you will receive quality service according to your special needs.
Of course we will try to satisfy all your needs and this is why we offer you extreme flexibility – we work every day of the week, weekends and flexible hours are available for your best convenience. And the prices are affordable!
Call today and you can receive all information you need, quotations so you can book our services.
You have a nice and fluffy carpet but you can't maintain it the right way and you need professional help? We are glad to offer our carpet cleaning which is of outstanding quality. It is performed anywhere in Northfields, W13 but in other London districts as well. So if you decide you are in need of such great care, our operatives are here to provide it for you. When you book them they will quickly get back at you, treating your carpet in its place and making it truly fresh and bright. We use the best equipment and reach amazing results.