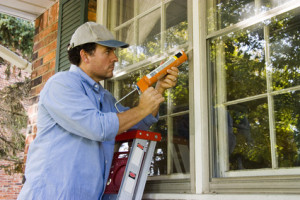 HomeMates provides wide variety of local handyman services in Northfields, W13. No matter what is the job, our skilled handymen can deal with any task in the house.
We've been offering handyman services for years, and we have built ourselves reputation as one of the best contractors in Northfields, W13, London. Although most of our clients are concentrated in this region, our experts are also ready to service homes in other parts of the capital city. We provide our workers with top of the shelf materials and tools, so we assure you that they are prepared for any kind of job that can be taken care by a handyman.
Handyman Services in Northfields from HomeMates
The quality of our methods & techniques is unmatched, and the affordable prices we offer are just another reason why you should trust us when it comes to minor or major home repair jobs like:
Furniture Assembly
Crib Assembly
Mirror Hanging
Fit blinds and curtains
Doorbell Installation
Bath Tap Installation
We specialize in inspecting and repairing minor issues with the plumbing and electrical installation, installing and repairing windows & doors, installing fixtures and faucets, renovating & painting decks, and many other minor home maintenance jobs.
You can call us on 020 3745 4377 or email us at info@homemates.co.uk.
Here is a list of all the services we provide in Northfields
There are literally hundreds of home maintenance tasks that homeowners can't take care of on their own. If you are facing such problems at the moment, then you have found the best place to find help! Our company has an excellent reputation in Northfields, W13 and we guarantee that we'll provide you with the most efficient and professional handyman services in all of London.
Good handyman services can be very expensive and unfortunately many homeowners are unable to afford them. This is where we come in – our company is one of the best choices when it comes to handyman services in Northfields, W13, because we have the right workers, tools and materials to deal with absolutely any problem that can be handled by a regular handyman.
Professional Handyman Northfields, W13
Our expert workers are ready to perform a wide range of small tasks such as replacing a leaking pipe, inspecting and repairing the electrical installation, installing fixtures or faucets, assembling furniture, etc. Call us!
Minor problems such as a leaking pipe, loose window, unfitting door or a deck in a bad condition can be very annoying. If you don't have the time, experience or tools to take care of these problems by yourself, then maybe we can help. Our handyman services are known for their exceptional quality and reliability, and they are the preferred choice of hundreds of people in Northfields, W13, London.
Our trained experts are ready to visit homes located in any part of London, and thanks to their experience they can perform a wide range of minor home repair jobs. Call us for details!