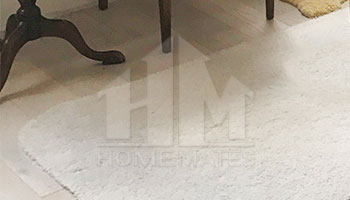 If you are researching on available carpet cleaning companies in Plumstead, SE18, you probably would like to meet us. We are very adept at professional carpet care and have now more than a decade of experience in this business. We have improved our knowledge and skills throughout the years and we have also upgraded our equipment. We are completely prepared to provide a deep cleaning of any carpet, in any home. We can even help you move all the stuff away so that our performance isn't impeded. When we finish cleaning, your carpet will look like new. All the best results are guaranteed. Give us a shot.
Miro
is full of energy and ready to proof that even the newest co-workers could do the cleaning job as good as the most experienced in the field.
Rado
is the most experienced carpet technician. For 3 years he took care of more than 4500 stained and dirty carpets.
Stoyan
admits that the satisfaction of the Customer is the most important thing for him and that is what makes him develop himself.
Yavor
has more than 7 years experience as a professional technician and he became supervisor of the team performing the carpet cleaning.
Carpet Cleaning in Plumstead from HomeMates
Do you need a carpet cleaning? Check our company out. We can provide you with first-calibre professional services, which can be suited to your needs, timing and budget. Among the advantages of using our company are the high-quality results we achieve, the well-equipped and skilled teams of cleaners and the quick drying time. We have perfected our skills throughout the years in which we offered our carpet cleaning services in Plumstead, SE18. We are very professional and we guarantee excellent results. There is no doubt your carpets will be cleaned with desire and enthusiasm on our part. You can get a service right now – dial this number, please.
E-mail us at info@homemates.co.uk or simply call us on 020 3745 4377 and our customer care team will gladly explain you even the smallest details about our cleaning services.
Steam Cleaners in Plumstead
You want to clean your carpet but you want it done right? Then you should use our carpet cleaning service in Plumstead, SE18. If you want the best for your belongings, you'd better lean on us. Our company is reputable and worthwhile. The carpet cleaning services on offer are well-priced and you'll be able to afford them. Your carpets will be cleaned on site, saving you the hassle of relocating them to another place. The cleaning includes several stages during which we use various cleaning solutions to loosen and remove dirt. The end result is promising. Call us to book a service.
Professional Carpet Cleaners Plumstead, SE18
Thanks to our experienced and committed company in Plumstead, SE18, you will have the chance to restore the nice and clean look of all of your carpets. Instead of changing the old carpets with new ones, you can trust the professional cleaning approaches, provided by our experienced and comprehensive team of cleaners. We can also deal with the unpleasant odours thanks to the excellent deodorizers that we have chosen. Our carpet cleaning can be performed during the week as well as the weekends, so do not hesitate to book the service, at a time suitable for you and we will send our dedicated team as soon as possible.