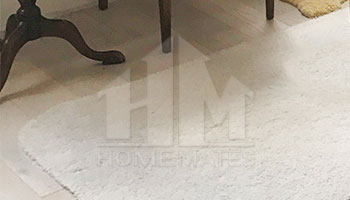 HomeMates employs some of the best carpet cleaning technicians in West Ealing, W13. Choose our carpet steam cleaning service today and restore the look of your carpet.
We are a reliable cleaning company, which has been operating in West Ealing, W13 for many years and pleasing all of its customers there.
We are experienced and have the most trustworthy team of cleaners in the business. Our mission is to keep our clients satisfied and we do it by offering them a range of benefits, such as professional work, quick results, brilliant cleanness and low prices.
Miro
is full of energy and ready to proof that even the newest co-workers could do the cleaning job as good as the most experienced in the field.
Rado
is the most experienced carpet technician. For 3 years he took care of more than 4500 stained and dirty carpets.
Stoyan
admits that the satisfaction of the Customer is the most important thing for him and that is what makes him develop himself.
Yavor
has more than 7 years experience as a professional technician and he became supervisor of the team performing the carpet cleaning.
Carpet Cleaning in West Ealing from HomeMates
When you want to provide your place in West Ealing, London with professional carpet cleaning services, feel free to contact our agency. We can give your home fresh carpets and rugs and the clean atmosphere you deserve.
We are the easiest and shortest way to perfect clean results.
We offer:
Stain removing activities
Deep cleaning
Fresh results
Great prices
Seven days a week availability
Professional attitude
Special cleaning ingredients
E-mail us at info@homemates.co.uk or simply call us on 020 3745 4377 and our customer care team will gladly explain you even the smallest details about our cleaning services.
We are your excellent carpet cleaning decisions – fast, efficient and wonderfully available.
Here is a list of all the services we provide in West Ealing
It can be a real challenge to clean your carpet, especially if it's heavily stained. Don't try and put effort on removing stubborn stains if you can have your whole carpet cleaned easily without spending even a minute on it. Our professional carpet cleaning services are exactly what you need. We are a reliable cleaning company, which is situated in West Ealing, W13 and focused on offering the best carpet cleaning services in the whole area. Our team of cleaners is skilful and attentive. All of our experts have an eye for detail and will remove every stain from your carpet quickly and effectively.
Professional Carpet Cleaners West Ealing, W13
Depending on the type of carpet you have, certain skills might be necessary to clean it well. Otherwise, you might damage it, especially if you don't use the proper detergents. For best results, use professional carpet cleaning services.
Now carpet cleaning is not only easy, but also fast and affordable in West Ealing, London.
With our rich experience and expert work we ensure your clean place. With the priceless help of modern equipment, professional cleaning products and methods that won't fail our carpet cleaning. After us the carpets and rugs in your place are dust free, allergy free and completely clean, just the way you deserve.
We are working for you every day of the week and always at your best convenience. Call and get additional information, quotation or book now.