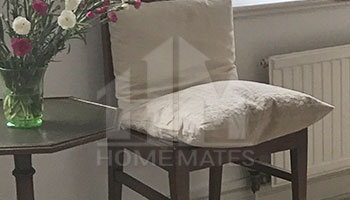 Bathroom, tiles and bathtub, kitchen, all the kitchen appliances and the sink and tiles again, and the bedroom and the living room- so many things that need cleaning that you cannot image how you will find time for all of these. Do not stress and panic, there is always a solution. And the solutions is choosing our company that will provide you with the best house cleaning services in Abbey Wood, SE2 London and more specifically in. The cleanliness and peace are just a dial away from you, do not waste a lot of time pondering about this- just do it and you will see the results.
Nedka
is in her early 50's and she is one of our finest cleaners. The saying 'Age ain't nothing but a number' defines her.
Daisy
is challenging herself in order to become an expert. She is practicing her skills on daily bases and do not accept anything but sparkling home.
Galina
is one of our brightest cleaners. Fond of household pets and children. Galina works quickly and up to a high standard.
Yulia
is a brilliant cleaner, who works quickly and catches on to each and every one of our customers' needs.
Home Cleaning in Abbey Wood from HomeMates
Are you tired of all household chores? Do you need some help? We are here. We can offer you our professional home cleaning service. While you are relaxing, our maids will take care of everything in order to meet your requirements. Why wasting your precious time cleaning, when we can do it perfectly, while you are turning attention to something that matters more for you. If you are interested to find out more about our services, contact us no matter where you are from – Abbey Wood, SE2, or any other part of Greater London. We cover them all. We guarantee you won't regret your choice!
E-mail us at info@homemates.co.uk or call us on 020 3745 4377 and our customer care team will gladly explain you even the smallest details about our cleaning services.
Domestic Cleaners in Abbey Wood
We know it is extremely difficult to find a good domestic cleaner in London because very few domestic cleaners are trustworthy and efficient. However, get the right solution of your problem from us because our residential cleaning agency that exists in the Abbey Wood, SE2 zone of your city can supply you highly professional, experienced, police-checked, fully insured, dedicated, honest, local housemaids to your house in any region of the London city. We will provide you the most suitable domestic cleaner and you can build a good rapport with the domestic cleaner because all our domestic cleaners are very friendly, communicative, and confident.
HomeMates Cleaners Abbey Wood, SE2
Our company is well known in Abbey Wood, SE2, London because of one thing – we know how to handle any kind of cleaning, and we are always ready for new business opportunities and challenges. If you think that there is a person who is in need of house cleaning, then you can call us. We will send our professional house cleaners who are extremely dedicated – they will take care of the property in no time. The final result will most probably exceed you expectations and you will start booking our services on regular basis. Make the right decision and call us right away.