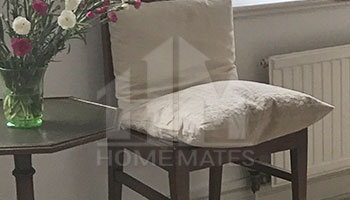 We work with people who are professionals. This is why we are always giving 100% guarantee about the quality of our work and we promise that the final result will be more than astonishing. Our office is in Catford, SE6, London and our house cleaners are ready to start working right away. We offer several different cleaning packages, and if you want to find the one that will suit you most – then we recommend you to give us a call and talk to our office operatives – they will recommend you the right type of cleanings, depending on your needs.
Nedka
is in her early 50's and she is one of our finest cleaners. The saying 'Age ain't nothing but a number' defines her.
Daisy
is challenging herself in order to become an expert. She is practicing her skills on daily bases and do not accept anything but sparkling home.
Galina
is one of our brightest cleaners. Fond of household pets and children. Galina works quickly and up to a high standard.
Yulia
is a brilliant cleaner, who works quickly and catches on to each and every one of our customers' needs.
Home Cleaning in Catford from HomeMates
Our house cleaners are waiting for your cleaning requests- they will demonstrate you how easy it is you house to shine with cleanliness and to become much cozier than usual. Our cleaners are fully-trained to execute all the cleaning jobs around an apartment or a house- from dusting and vacuum cleaning to cleaning the kitchen appliances and windows. They will provide the comfort of your house without using aggressive cleaning products that can damage the surfaces in your home or can pollute the air your children are breathing. Do not hesitate to contact us either in Catford, SE6, or through the call centres.
E-mail us at info@homemates.co.uk or call us on 020 3745 4377 and our customer care team will gladly explain you even the smallest details about our cleaning services.
Domestic Cleaners in Catford
Since there is a great demand of residential cleaning and other types of cleaning services in London. So, we have started our cleaning services business with an intent to provide the best in class cleaning services to the customers who need such services the most. Our company location is Catford, SE6 inside the central region of the London city and our specialisation is house cleaning, flat cleaning, and other types of residential cleaning. You can know a lot about our prestigious cleaning company by making a call to our customer care or utilising the contact form that is available on our site.
HomeMates Cleaners Catford, SE6
Our house cleaners love the jobs you hate, if you find a particular cleaning task extremely boring our team members will execute it with attention and devotion. Because our primary aim is to satisfy our clients. You can rely on us with the ironing, cleaning the windows, the stoves and ovens, the fridge, and of course, not only the kitchen but every other room in your house. We are very flexible and we provide the cleaning at the time which is the most appropriate for your schedule. If you want- you can find us in Catford, SE6, London or on the phone provided for you facilitation.