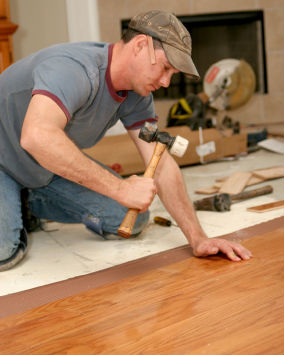 Anytime you need a good floor fitting service, turn to our teams of professionals. We offer a variety of services for our clients in Kensal Green, NW10 and we are focused on floor fitting. We are educated and trained, we are fully acquainted with every step of the process and are ready to measure the surface, remove the old boards or tiles and lay new flooring. We will follow safety regulations and guarantee to yield high-quality results. In the end, your rooms will look better. Make sure to get in touch with us and give us more details about your existing floors and what you want us to do. Give us a chance.
You can get all the information you need by sending e-mail at info@homemates.co.uk or calling us at 020 3745 4377.
Floor Fitting Services in Kensal Green from HomeMates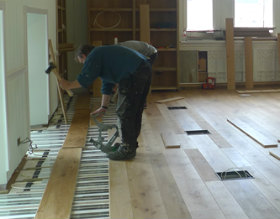 Here at our firm we are more than ready to provide you with effective, quality and professional floor fitting services. Not only this, our prices are amazing and we have the most flexible working hours. Throughout the years we have mastered various techniques and methods for floor installation and we do know what is going on in this industry at any moment. Therefore we are able to offer a good quality and long-lasting results. We guarantee your floors will endure for many years if you use our services in Kensal Green, NW10. We urge you to seek more information about us. Give us a ring.
Laminate Floor Fitting in Kensal Green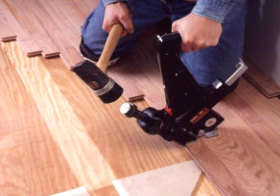 If you want to have your floors replaced, seek help from our company in Kensal Green, NW10. We will provide a thorough, safe and hassle-free floor fitting service. Before we can start, we need more information about your floor area (what type of flooring and how many square metres are there?) If you are not sure how to measure up your floors, a representative of our firm will visit you to get the job done. No task is too complicated or difficult for us. We will make sure your new floor adds a great look to your rooms. Have a discussion with our telephone assistants to get a service date.
Wood Floor Fitting Kensal Green, NW10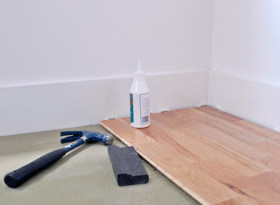 Our company takes pride in offering excellent solutions for the best look of your floors. Thanks to our floor fitting, provided in Kensal Green, NW10, you can easily have your floors installed, repaired or cleaned in an immaculate way. Thanks to the dedication and professionalism of our floor fitters, you can forget about the poor look of your floors. In case you find it difficult to manage with the installation of your new floors, our floor fitters are ready to give you a helping hand and to organize every step of it in a perfect way. In case you need further details, contact our polite and cheerful staff.