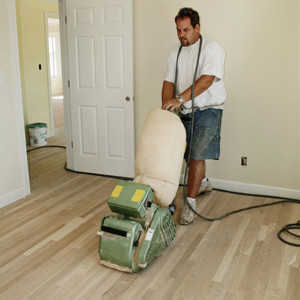 HomeMates provides professional floor sanding services in Balham, SW12. You can arrange a viewing or directly book a service by contacting our customer care team via e-mail or over the phone.
We offer an innovative and very professional floor sanding service that can help any resident of Balham, SW12 to significantly ameliorate the look of the hardwood floors in his/her property. The professionals we have are used to work with various wooden floorings by making them look presentable again.
Our specialists can take care of the sanding of a variety of different materials which will prevent any serious damaging in the future, as well as bad pollution. Whatever the problem seems to be, our experts will discover it and will effectively solve it by simply removing all imperfections in your floors. The procedure is not so complicated and it doesn't cost much.
You can get all the information you need by sending e-mail at info@homemates.co.uk or by giving us a call on 020 3745 4377.
Floor Sanding Services in Balham from HomeMates
Our experts will be sent to your address in a time and date you ask for and will provide the procedure by:
Clearing out the area where will be executed the sanding;
Making any final preparations of the floor;
Taking care of specific damages which could make the procedures harder;
Executing sanding with professional machines and instruments;
Cleaning the place to collect the dust and grime after the sanding
Here is a list of all the services we provide in Balham
When you are ready to meet with our professionals, just pick up the phone and call in Balham, SW12. You will have the pleasure to talk to one of our polite representatives who will explain every detail about the floor sanding, until everything becomes perfectly clear.
Professional Floor Sanding Balham, SW12
Our working schedule is incredibly flexible which is perfect for people who like to work late or who don't have time to visit our office in Balham, SW12 during the day. To make things even easier for your, we keep our call centres open 24/7, so that every customer who is in need of professional floor sanding can book it any time. We are the specialists who will turn the worn out and too scratched wooden floors into flawless ones again.
We do every procedure strictly according to the requests of the client and we do it during a time which is most appropriate for him/her. To save some time, you can remove all of your possessions from the room in which will be executed the sanding of the floors. We don't want to cover them with dust and dirt that usually appear after the execution of a procedure like this. In case this happens, don't worry because our professionals will clean it all, along with the sanded floorings, until everything is shining clean.