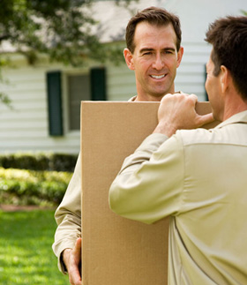 HomeMates offers home and office removals services in Balham, SW12 London. Get a fast and smooth relocation by booking our professional team of movers.
To solve all the problems with the transportation of your belongings from one place to another, you can count on our outstanding removals services that are offered by our respected company in Balham, SW12. We assure you that your belongings won't be damaged but will be delivered on time at your new address.
Our movers are experienced and reliable and they will organize the whole process of the removal of your items in an impeccable way. No matter of the time of the day, we are ready come and to provide the removals service for you. Our workers will collaborate with you in a comprehensive and polite manner and they will discuss with you every step of the working process.
Removals Services Balham from HomeMates
Our removals services are qualitative and implemented in a fast and professional way by our committed handymen. We have currently offered the following list of procedures to all our customers in Balham, SW12:
Organized transportation of furniture and other items
Reliable vehicles and first class quality equipment
Trained and comprehensive handymen
Guarantee for the safeness of your belongings
Loyalty and professionalism
Competitive and reasonable prices
No additional charges
Excellent working schedules
Call centres that work 7 days per week
To get in touch with us give us a call on 020 3745 4377 or email us at info@homemates.co.uk.
Here is a list of all the services we provide in Balham
Transportation of all belongings is certainly time consuming and tiring task – for that reason we want to help you, by offering you our flawless removals services. By a simple phone call, you can solve the problem with the removal of the items. We are supplied with reliable vehicles and modern trolleys that ensure smooth working process. Your valuable possessions won't be damaged in any way but will be carefully packed and transported to the desired destination. We will demonstrate you loyalty and professionalism in every aspect and we will meet the deadlines arranged with you without difficulty.
Removals Services Balham, SW12
Choose the immaculate services of our company and take up with other pleasant activities. Our team of workers will take care of every aspect that concerns the removal of your belongings. We are expecting you from Monday to Sunday and we promise to respond to your quests as soon as possible. Take advantage of our reasonably priced removals services in Balham, SW12 and ensure the safe and perfect transportation of your belongings. For any further information, you can completely count on our call centres that can also offer perfect working schedules that include the weekends.