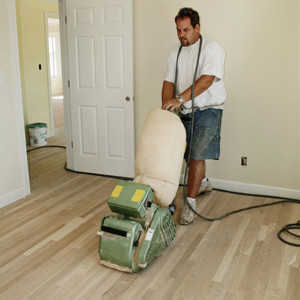 If your floor has darker areas, scratches and needs sanding, HomeMates can provide it at very affordable price. The technicians in our company use powerful sanding machines that will restore the attractive appearance of your hardwood, cork and parquet floor without any problems. If some area in your floor needs repair, our floor sanding procedures won't damage it in any way. Rely on our technicians to clean and prepare the surface of you floor and apply the necessary sanding procedures. They will protect it form further scratching by coating it with oils or polyurethane. Our floor sanding is appropriate for domestic and commercial estates located in Palmers Green, N13.
You can get all the information you need by sending e-mail at info@homemates.co.uk or by giving us a call on 020 3745 4377.
Floor Sanding Services in Palmers Green from HomeMates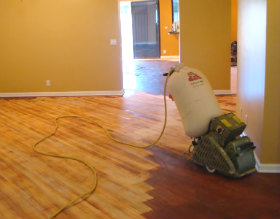 If you have a wood flooring in your home which needs freshening up, you can get in touch with the hard-working professionals from our agency named HomeMates. They will take care of the thorough renovation of your floors which will not only make them look better but will also prolong their life. The surface can get very polluted and even damaged after a certain period of time, so it is important to provide your floors with professional cares from time to time. We offer floor sanding services in exchange for affordable prices. Take advantage of our great offer and freshen up your wooden floors by coming and booking a floor sanding service in Palmers Green, N13.
Dustless Floor Sanding in Palmers Green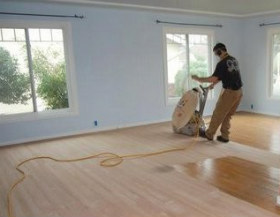 To maintain your wood floor in the necessary good condition and use it longer without visible signs of wearing out, you should sand it regularly. Our company offers professional floor sanding which will remove all signs of wear and tear from your floor and make it resistant to daily usage. After checking the condition of your floor, our technicians will estimate the time necessary to complete the floor sanding. They use modern belt and drum sanders to remove the old sealant from the floor together with edgers to sand hard to be reached areas. Use our high-quality floor sanding provided in Palmers Green, N13.
Wood Floor Sanding Palmers Green, N13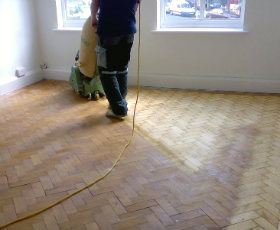 Don't wait for your wood floors to wear out, if you notice a problem, call in HomeMates straight away. We deal with floor sanding and are very skilled at this. We can restore your floors, no matter how damaged they are, and bring back their shine. We work within Palmers Green, N13 and would love to give you a helping hand. Consult with our co-workers about our service and your options. You can learn about our timeline, prices and anything you would like to know that concerns our firm and services. We will discuss with you what you need to know. Dial this number to get in touch with us.