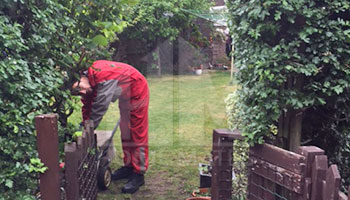 Do you need environmental friendly gardening services?
Are you searching for professional gardeners, experts that you can rely on?
Well, then in Anerley, SE20, London you can use our professional gardening services.
We offer a wide range of gardening activities that will make your garden look gorgeous and wonderful, just the way you wanted it to be.
Nick
has been working for our company for 3 years as a Professional Gardener. With 10 years experience in the field he managed to cover more than 3500 addresses.
Vesko
works for our company for 1 year already. As he is specialised in shaping the bushes, lawn mowing and grass cutting, he helps to numerous Customers to maintain their gardens on daily bases.
Gardening Services Anerley from HomeMates
If you are a customer seeking a professional gardening service in London, Our services are simply the best gardening services for both the domestic customers and the commercial customers across the London city. Try us and you would get the gardening services of the highest standards from a London based accomplished company, situated inside the Anerley, SE20 area. It is going to be a pleasant, positive experience for you to get associated with us as our valuable customers. You are definitely going to feel great and you would certainly wish to highly recommend us to the your loved ones and your acquaintances.
The lawn will be mowed just the right height and will always look like a green carpet, the trees will be pruned properly and the hedges will be trimmed the way you have imagined them. The garden will be properly maintained, clean and blossoming.
Call for further information.
If you have any enquiry or if you would like to get a quote, just give us a call on 020 3745 4377 or send us e-mail on info@homemates.co.uk!
Gardening Services Prices
We provide more services in Anerley
When it comes to gardening services in Anerley, SE20, London and you are searching for affordable prices and reliable services you can trust our company.
We have a team of professional gardeners, trained and experienced in different gardens, properly equipped to deal with your garden in a way that will make it wonderful – we will mown the lawn, trim the hedges, prune the trees and even can give you tips how to maintain your garden properly. We work every day of the week, so you can choose when to book our services. Call and you can get additional information and details.
Professional Gardening Anerley, SE20
We are a top gardening services supplier in the London city of the UK; our garden maintenance services are trustworthy, dependable, superior, and reasonably priced. Our gardeners will always timely turn up upon booking a service. To book a gardening service, you need to turn up at our Anerley, SE20 based office in London, and we will let you know about our range of gardening services. We can also explain about our services if you call our customer care staff to enquire about our plans. We mainly include services like garden maintenance, hedge cutting, lawn mowing etc, in our standard gardening packages.