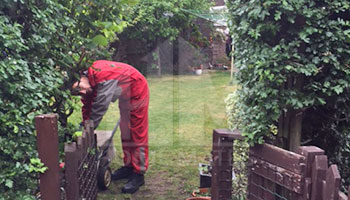 HomeMates provides various gardening services in Wood Green N22. Our gardeners can offer you lawn mowing, hedge trimming, tree pruning and other gardening services.
To receive the best residential and commercial gardening services which are also with fair and competitive prices, contact the office of our top agency located in Wood Green N22. This is the place which Londoners visit when they need superior gardening services that are offered at great prices.
Nick
has been working for our company for 3 years as a Professional Gardener. With 10 years experience in the field he managed to cover more than 3500 addresses.
Vesko
works for our company for 1 year already. As he is specialised in shaping the bushes, lawn mowing and grass cutting, he helps to numerous Customers to maintain their gardens on daily bases.
Gardening Services Wood Green from HomeMates
We have the specialists who can improve everything in your place because they are:
Competent and experienced;
Hard-working and friendly with all clients;
Available for performance of gardening procedures;
Always ready to give a consultation;
Qualified to give to every garden a makeover
You can be one of the many residents of the city who are enjoying nice looking gardens in their real estate properties. We have amazing specialists who will gladly offer you their help for the removing of all the weed, for the trimming of the hedge and many other things. Call for more information and we will give it to you.
If you have any enquiry or if you would like to get a quote, just give us a call on 020 3745 4377 or send us e-mail on info@homemates.co.uk!
Gardening Services Prices
Here is a list of all the services we provide in Wood Green
We are the professional company with the most affordable gardening services in Wood Green which can change the thorough look of your house. Every property looks better when there is a well-maintained garden in it and we have the skills and the knowledge to create one for you. The project will answer to the requirements that you have. This is the right time to change all things that you don't like about the garden in your home.
Professional Gardening in Wood Green N22
Give to our team the chance to turn the garden in your house into the best place in your real estate property. This is something that our specialists do best because they are reliable and never tired of improving their skills and expanding their horizons. For the transformation of the garden in your house, you can contact the gardening experts of our team and ask to book a procedure with them. This is very easy and it takes no more than few minutes. The call centres of our company are situated in Wood Green N22, along with our office.
Dealing with the unpleasant weed which always seems to appear or with the stubborn pests is no longer necessary because you have us and our highly motivated gardeners. After you give them a call, you will receive the gardening service you need on the same day or on a date which you personally require. Our company's headquarters in Wood Green N22 remains open through the entire week and through the holidays as well.