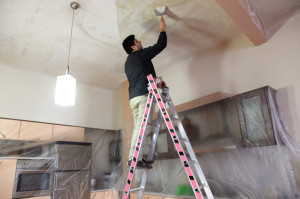 You can extend the size and improve the value of your home by ordering the home refurbishment which our company provides in Wood Green, N22. It offers inexpensive and professional plumbing, electrical and gas installations, floor fitting, roof installation and re-roofing, loft and basement conversion, house extension. If you need any of these services, order them and our builders and technicians will do the improvements which you need in your property. Your house can become more spacious and attractive if you rely on our technicians to provide the home refurbishment which you need. Use our professional services to increase the value of your house or flat.
Give us a call now on 020 3745 4377 or send us an e-mail at info@homemates.co.uk with your enquiry or to arrange a viewing.
Refurbishment Services Prices
The prices depend ond the size of the property and the requirements you have. Call us now and arrange a free viewing!
Home Refurbishment in Wood Green from HomeMates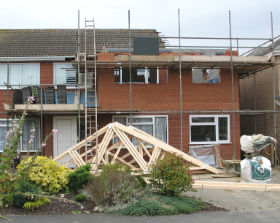 Your domestic properties can become more luxurious and inviting to offer you and your family the nice atmosphere and comfort you need in your home, if you rely on our company to provide your home refurbishment. The technicians and handymen in our company can cope with every home refurbishment project which involves plastering, painting, decorating, all kinds of installations, wood flooring fitting, roofing and glazing. You can make many changes in your house which will improve your home's appearance and condition a lot. Get in touch with out phone operators to order the home refurbishment you need, provided in Wood Green, N22.
House Renovation in Wood Green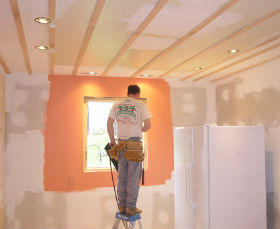 You can leave the planning and the organisation of the renovation of our real estate property to us and the results you will receive will be definitely excellent. We have not only affordable home refurbishment services but also a big team of the best builders and other specialists, who will be able to transform your home in no time. If you decide to reserve a procedure with us, you will quickly realise that we are the best agency in the city of London. We will offer you excellent service, along with timely delivering of the home refurbishment procedures to Wood Green, N22 or one of the other districts of the city.
Property Refurbishment in Wood Green, N22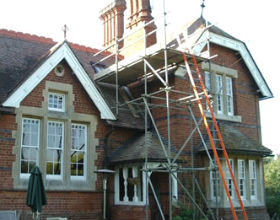 You can have the innovations and repairs which your house or flat needs most by using our qualitative and reliable services. Our company offers inexpensive home refurbishment for all residents living in Wood Green, N22. It includes repair and installation of your plumbing, electrical, gas appliances, pavement, roof, wood floor, as well as glazing, carpentry work, home insulation, painting and decorating services. If you need any of the mentioned services use our customer care centre to arrange a free inspecting of your property. You will receive professional work done in the most convenient time for your family, which will be provided at reasonable price.