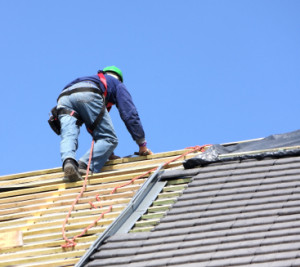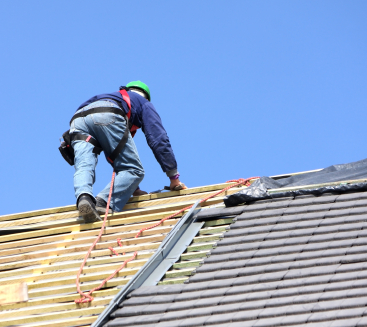 If you have problems with your roof then simply call HomeMates. The company provides variety of roofing services in Edmonton, N9. Our expert roofers are ready to help you.
When was the last time you had your home's roof inspected for problems? Most homeowners completely neglect the importance of annual roof check-ups, and they often end up with a leaking roof that causes them a lot of problems, and the cost of having it repaired often goes above several hundred pounds.
Instead of taking such unnecessary risks, you can count on us to provide you with professional repair services that will completely eliminate any chance that your roof will give you trouble any time soon.
Arrange a free inspection and get a non-obligatory quote by sending us an e-mail at info@homemates.co.uk or by calling us on 020 3745 4377!
Roofing Services in Edmonton from HomeMates
Repairing roofs (emergency and scheduled)
Roof reconstruction
Roof construction
Roof maintenance
Roof improvement
Here is a list of all the services we provide in Edmonton
Most of our clients are concentrated in Edmonton, London, but we regularly work with customers from other parts of London as well, so don't hesitate to call us if you live elsewhere. As for the roofing services we offer, the most important thing we can tell you is that they are good! Our services are most likely the best in all of London and we guarantee that if your roof is giving you trouble, then we are the solution to your problems. We specialize in repairing, inspecting and maintaining all types of roofs regardless of their condition or age.
Professional Roofing Services Edmonton, N9
Of course, our workers have the skills required to do more than plain roof maintenance. We regularly take on re-roofing assignments, as well as implementing energy capturing and saving technologies in existing roofs. After hearing all this you are probably thinking that our services will be too expensive for you, but the truth is that we actually offer the best prices in Edmonton, N9. While most of our competitors will charge you hundreds of dollars for a simple procedure such as a regular roof check-up, we'll charge you less money and we'll provide you with a better service.
We know that most of our clients have a very busy schedule, so we've carefully arranged the work schedule of our employees in order to make them available seven days a week. You can count on us to help you even on holidays, so don't hesitate to call us whenever you need roofing services! Don't forget that apart from scheduled repairs, we are also ready to carry out emergency roof repair procedures in case you are caught off-guard by the next big rain.