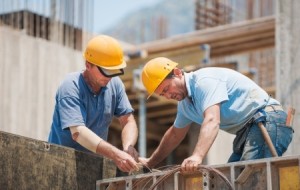 HomeMates provides local building services in Earlsfield, SW18. Our experienced builders will help you with any construction project. Call us for a free quote!
Our company is an established leader in the performing of professional building services for real estate properties situated in London, and more precisely in Earlsfield, SW18. In the district the name of our agency and its procedures are very well-known by all the residents and our inexpensive building services have been already tried by some of them.
Building Services in Earlsfield From HomeMates
Our professional building services can be used for:
Loft conversions;
Converting of basements;
Making plans for extensions of different kind;
Performing of renovations;
Planning and building of conservatories and other things
We want to offer to our customers only the best quality for any construction work they need. We can build gazebos, make loft and basement conversions and do many other things which can improve the functionality of every real estate property, no matter small or big. Try to contact us whenever you need qualitative building services in Earlsfield, SW18.
Contact HomeMates on 020 3745 4377 or at info@homemates.co.uk.
Building Services Prices
The prices can vary greatly depending on the size of the property and materials used. We strongly recommend to fill in the form or call us for a free quote.
Here is a list of all the services we provide in Earlsfield
We can offer you a professional building service like no other. The procedures that we've been offering and delivering for the last couple of years come with the best quality you can hope for and this is the main reason why you have to try them. Every construction work needs an experienced hand and some professional equipment, and our builders have both. They won't refuse to listen to your ideas and plan all of their future work based entirely on them. To make you an offer, you have to contact our operators first.
Professional Building Services Earlsfield, SW18
We will turn any building work into a well-planned and nicely executed procedure which will bring you the satisfying results that you need. Our top builders never disappoint and they will do their best to get the job done within the period you've discussed. We don't require special things from our customers like tools or something else. We even always offer to the clients to help them with the picking of materials and instruments for the performance of the building work they need.
Our assistance will guarantee you the five-star quality of the final results and also the stability of any project that we work on. Our specialists are quite experienced and also trained to work until every detail is perfect. Give a chance to our top-of-the-line building services and you will be glad that you did it. Our agency is performing its services within Earlsfield, SW18 and in a big part of the other areas of the city which need specialised building services with great quality and low prices.